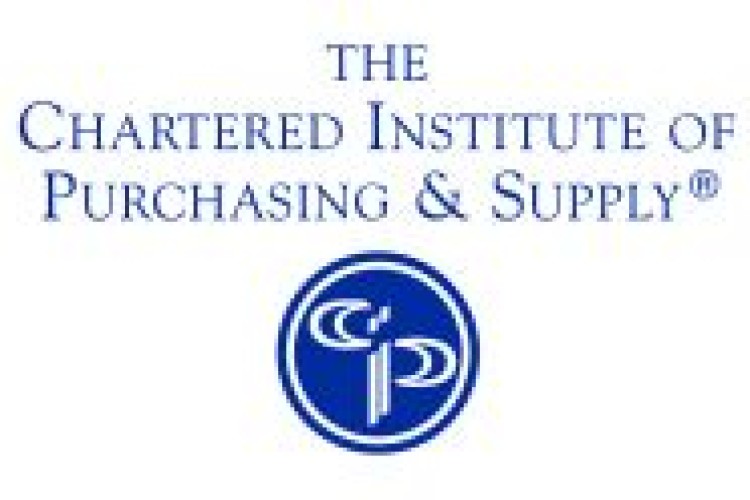 That's the conclusion of the latest monthly survey of construction purchasing managers, which showed a tiny amount of industry output but further reductions in new work and employment.
Adjusted for seasonal factors, the October construction purchasing managers' index (PMI) registered 50.9, up from 49.5 in September, but only fractionally above the 50.0 no-change value.
The survey is conducted by Markit on behalf of the Chartered Institute of Purchasing & Supply (CIPS).
David Noble, chief executive officer of the CIPS, said: "Despite marginal growth in October, the prospects for the construction sector are bleak as firms prepare for the worst. They are heading into a long, dark winter, by shedding jobs and laying off subcontractors in response to the longest decline in new business since the start of the financial crisis in 2008/2009.
"There is contagion right along the supply chain with rising fuel and energy costs and lengthening delivery times ensuring there is little hope of respite in the immediate future. All of this compounds the imminent threat of budget cuts in 2013."
The latest reading was much weaker than the average seen in the decade leading up to the global financial crisis in 2008 (56.3), thus highlighting a continuing subdued trend in output across the construction sector.
Higher levels of construction output were confined to civil engineering in October, with the sub-sector registering moderate growth for the second month running. Residential building activity was the weakest performing broad area of construction monitored by the survey, with output declining for the fifth successive month. Commercial activity also dropped in October, but at only a marginal pace.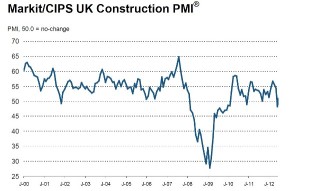 The subdued trend in construction output during the latest survey period reflected an ongoing downturn in new business volumes. The current period of falling new order volumes is the longest since that seen during 2008/09, which respondents linked to squeezed budgets and worries about the economic outlook among clients.
A lack of new work to replace completed projects in turn resulted in a return to job shedding during October. Although much less marked than that seen in 2008/09, the latest fall in staffing levels was the fastest since August 2011. Subcontractor usage also decreased at a solid pace in October, extending the current period of decline to three months.
Meanwhile, volumes of purchasing activity across the construction sector dropped for the fifth month running and at a slightly faster pace than in September. However, delivery times from suppliers continued to lengthen, thereby extending the current period of deteriorating vendor performance attributed worsening delivery times to a lack of stocks and capacity reductions at suppliers.
Tim Moore, senior economist at Markit, said: "October's survey indicates an improved trend in UK construction output compared to the declines seen through the summer. However, the bigger picture remains bleak given ongoing falls in new orders alongside renewed job cuts across the sector over the month.
"Construction firms are seeing the most protracted period of new business losses since 2008/09, meaning an escalating shortage of work to replace completed projects. Reflecting this, the year-ahead business outlook was still relatively subdued during October, as survey respondents cited weak spending patterns and squeezed budgets among clients. Some construction firms also noted greater worries about competition for new work amid signs of over-capacity in parts of the industry."
Got a story? Email news@theconstructionindex.co.uk