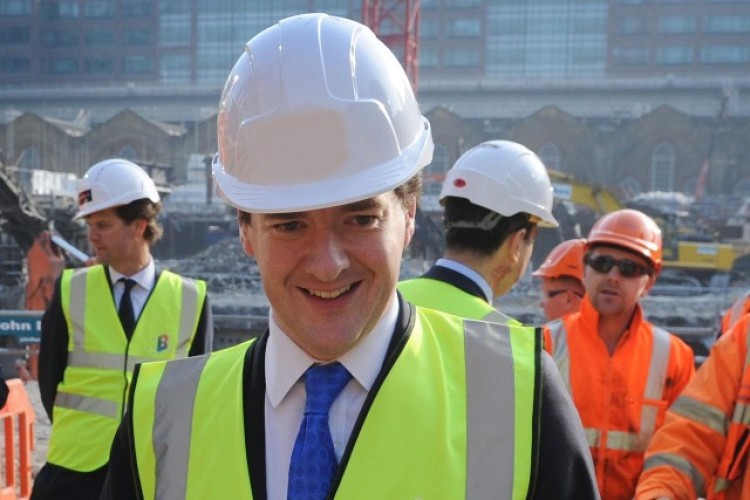 Construction trade associations and lobbyists were out in force at the party conference season and have sent detailed submissions to the Treasury outlining why this industry should get special treatment to help drive national economic recovery.
The Construction Products Association chief executive Diana Montgomery said:  "It is vital that the Chancellor focuses on capital investment in 'shovel ready' repair and maintenance projects that are quick to get off the ground with framework contracts and planning already in place. Current spending, such as spending on welfare and pensions, is set to rise from £629bn to £674bn by 2013/14, yet government is cutting capital investment by 21% over the same period, even though independent economic research shows that for every £1 invested in construction, the economy benefits by £3."
The Federation of Master Builders wants stamp duty scrapped on newly-built homes.
Neil McQue, FMB services director for London, said: "The Department for Communities & Local Government estimates we need to build almost a quarter of a million new homes a year just to keep up with demand, before we even begin to make a dent in the yawning housing deficit. Cutting stamp duty is just one of a raft of measures politicians should be deploying to tackle this crisis. We need councils to free up land to build on and a reduction in red-tape which unfairly penalizes smaller developers and blocks many new projects."
The Construction Index will bring you the key points of the chancellor's autumn statemebnt and full industry reaction tomorrow afternoon.
Got a story? Email news@theconstructionindex.co.uk