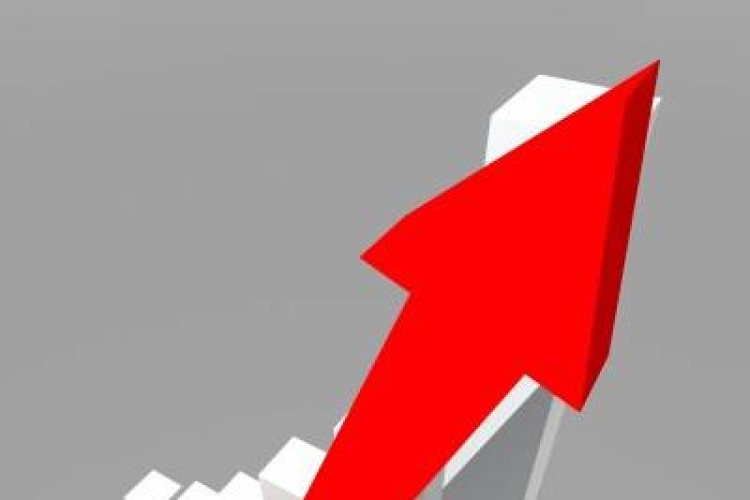 The level of house-building activity grew more in November than it has for 10 years.
These are the key findings of the latest monthly survey of construction industry purchasing managers by Markit Economics on behalf of the Chartered Institute of Purchasing & Supply (CIPS)
Adjusted for seasonal factors, the Markit/CIPS UK Construction Purchasing Managers' Index (PMI) registered 62.6 in November, up sharply from 59.4 in October and above the 50.0 no-change mark for the seventh successive month. The latest reading was well above the long-run series average (54.1) and indicated the steepest expansion of overall business activity since August 2007.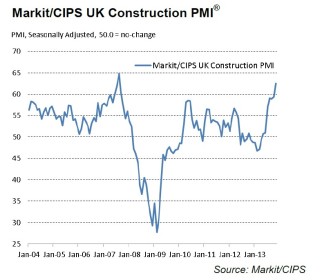 Construction companies pointed to accelerated expansion of house-building activity in November, with the rate of growth the fastest for 10 years. Work on commercial construction projects also increased sharply during the latest survey period, and the rate of expansion in this category was the steepest since September 2007. Civil engineering activity also increased at a robust pace that was little-changed from that recorded in October, Markit said.
Anecdotal evidence from survey respondents indicated rising confidence in the economic outlook and improving credit conditions helping to boost spending across the construction sector. As a result, there was a strong jump in volumes of new work.
Construction companies also express greater optimism for the year ahead. The balance of firms anticipating a rise in output was the highest since September 2009, reflecting widespread expectations that the overall business climate will continue to improve during the 12 months ahead.

Higher levels of new work contributed to sharp rises in both employment and purchasing activity across the construction sector during November. Increased input buying and net job creation have both now been recorded for six consecutive months, and in each case the latest expansion was the fastest for just over six years.
There was further input price inflation in November, with the latest rise in average costs the strongest since August 2011. Higher cost burdens reflected strong demand for inputs and associated supply-chain pressures across the construction sector, Markit said, as highlighted by the sharpest deterioration in delivery times from vendors since July 1997.
Markit senior economist Tim Moore, author of the Construction PMI report, said: "Construction activity continues to spring back to life during the final months of 2013. Sustained improvements in infrastructure and residential building helped keep the sector on a strong recovery path in November.
"That said, construction growth is still coming from a low base as output levels rebound from a deep and protracted double-dip recession that only really ended this summer.
"Therefore, while construction's current growth trajectory may be the steepest for over six years, there is still a huge loss of output to recoup before the sector reaches its pre-recession peak. Looking ahead, there are a number of positive signs that improvements in activity levels will be maintained, as job creation picked up again in November and confidence about the business outlook reached its highest level since September 2009."
However, CIPS chief executive David Noble added a note of warning: "As seen in previous months, suppliers are struggling to keep up with the sharp surge in demand; stocks are being squeezed and delivery times continue to lengthen, to the greatest degree since 1997," he said. "Along with increasing cost burdens, there are worries that this will have an impact on output; despite this construction firms are confident this won't hold them back in the New Year."
Got a story? Email news@theconstructionindex.co.uk