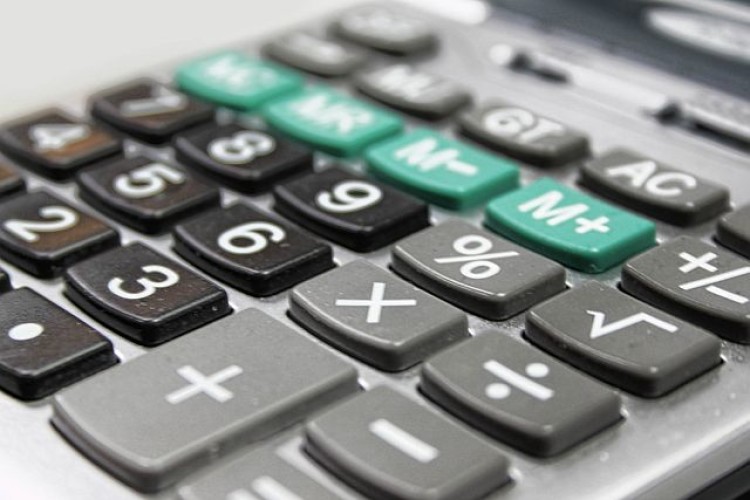 The Office for National Statistics has revealed that first quarter growth in gross domestic product slowed to 0.3%, down from 0.6% the previous quarter, due in part to a 1.6% fall in construction output.
Should the construction industry be concerned about slowing economic growth? Far from it, according to one construction economist.
Simon Rawlinson, head of strategic research at EC Harris, says that the construction industry should not be overly concerned about these numbers.
"According to latest data from the ONS, construction output was lower by -0.8% in the first quarter of 2015 than the same period last year.  An industry that cannot secure labour or materials to meet the demands of clients is shown by data to be technically in recession.  Construction's weak data has contributed to a halving of the [GDP] growth rate, offsetting growth in services and other aspects of the consumer economy.  What is going on?" Mr Rawlinson says.
"Firstly, construction work is highly seasonal and some of the dip measured by the ONS may be explained by a stronger than usual cyclical fall.  Secondly, much of the drop appears to be affecting repair and maintenance work, which grew strongly in 2014 – and which is easier to switch on and off than new build work.  Thirdly, the rapid growth seen in construction during 2014 may be tailing off a little – which is just as well as it was unsustainable in some markets.  In summary, the industry is actually in much better health than suggested by the ONS data."

However, Mr Rawlinson does have concerns about the outcome of the general election, saying: "Rather more worrying for construction are prospects after the election – particularly if the outcome is a weak or unstable government.  A reduction in new orders recorded at the end of 2014 may be an early sign of clients sitting on their hands – even if other forward indicators of workload are positive.   The industry and its clients clearly have confidence at the moment, but this confidence may prove to be very fragile in a hostile investment climate.  Given an inconclusive outcome next week, today's strange reading from the ONS could prove to be a precursor for a much more difficult period for construction."
GDP and main components, Quarter 1 (Jan to Mar) 2015
UK, 2002 to 2015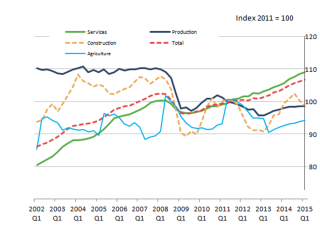 Source: Office for National Statistics
Got a story? Email news@theconstructionindex.co.uk