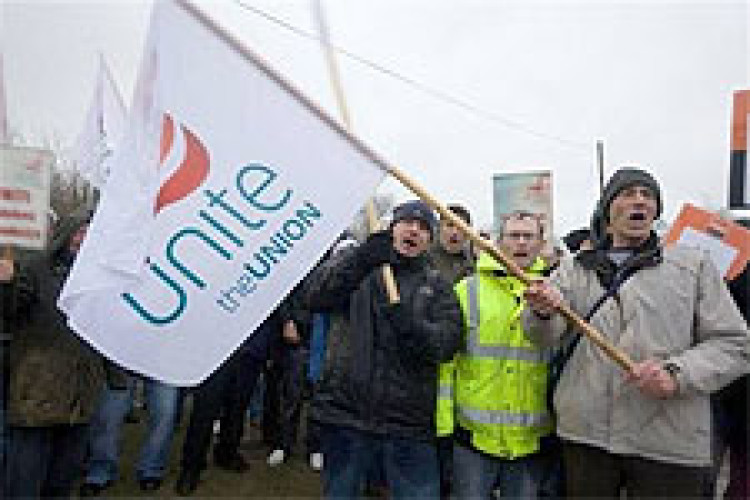 Hundreds of members of the union will be staging the demonstration between 6.30am and 8am.
The workers are furious over the plans of five employers to change the grades of workers in the mechanical and electrical sector.
Unite said that Crown House, which is working at Farringdon, wants to replace the jobs of skilled craftsmen with teams made up of only one craftsman and eight semi-skilled workers who will earn a third less.
It added that Crown House is refusing to recognise Unite elected shop stewards on its sites.
Unite regional officer, Harry Cowap, said: "London construction workers are determined to defend their livelihoods against this unprecedented attack on their skills and pay.
"Thousands of construction workers have been demonstrating for weeks outside construction sites across the capital in a warning to employers that they will not be cowed by bully-boy tactics or accept this attack on their trades."
Unite said workers in five of the seven breakaway companies have been written to by their managers with a stark choice - sign new contracts on much inferior pay, and terms and conditions or face the sack on 7 December.
The union said this was not a call for unofficial strike action by Unite. In a statement, it said: "It is Unite's understanding that those involved in the demonstrations are doing so outside of work hours to avoid any suggestion that this is unofficial strike action."
Got a story? Email news@theconstructionindex.co.uk