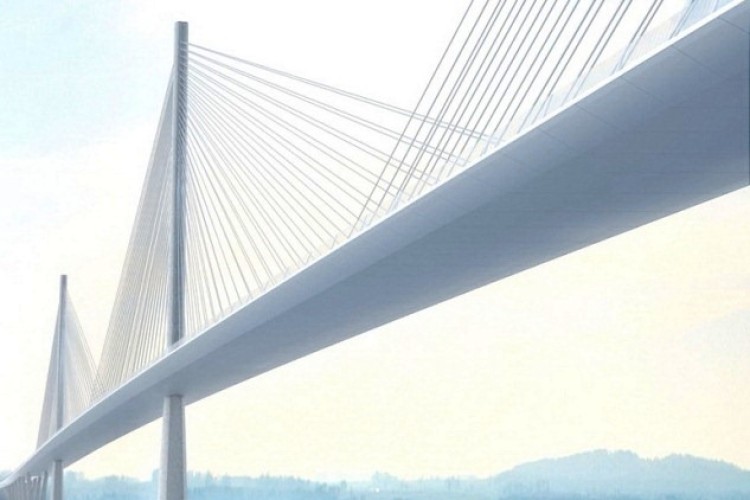 The project team yesterday received a visit from Scotland's deputy first minister Nicola Sturgeon, who saw the Rosyth dockyard site to witness huge concrete sections being craned out on to Beamer Rock for the foundations of the bridge's central tower.
The £790m project is now a quarter of the way into its six-year programme. The 2.7km bridge is being built by the Forth Crossing Bridge Constructors (FCBC) consortium , comprising Hochtief, Dragados, American Bridge and Morrison Construction.
Ms Sturgeon said: "It was a privilege to visit the biggest transport infrastructure project in Scotland for a generation at such an exciting landmark moment. We have around 1200 people working on the project site, which doesn't include the significant number of people working for the 300-plus Scottish firms currently working in the subcontracting and supply chain for the project. This is clear evidence that the project is creating jobs for Scotland and benefitting the local and national economy. I was delighted to meet some of the young people employed by Scottish firms working on such a crucial phase of the project.
"It was also fascinating to learn of some of the most complex operations in the entire FRC construction process and I wish the team well over the coming weeks as the project continues apace on schedule and on budget to open as planned in 2016."
Got a story? Email news@theconstructionindex.co.uk