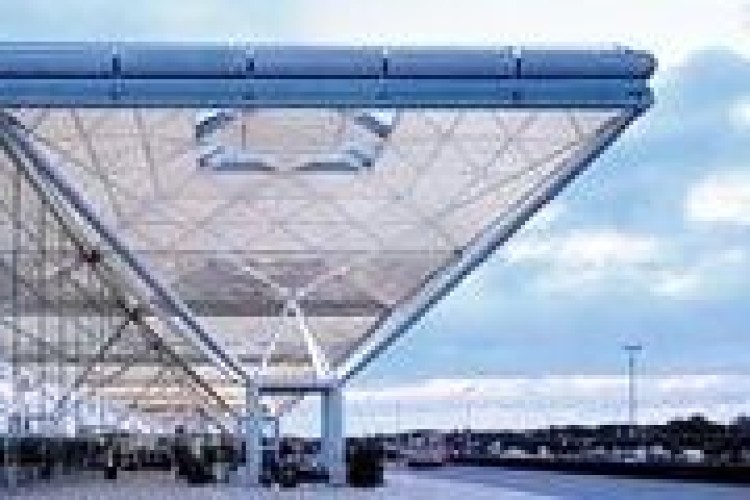 The Competition Commission has today confirmed that BAA must sell Stansted Airport followed by either Edinburgh or Glasgow Airport.
The sales process will start in three months' time - or sooner if undertakings are accepted from BAA in the meantime, the commission said.
The ruling follows a long-running legal battle between BAA and the competition authorities culminating in a ruling in February by the Supreme Court that BAA could no longer lodge any further appeals. Despite this, BAA is now considering a judicial review of the final decision.

BAA is the UK's largest private sector construction client. While much of the capital spend has been at Heathrow, other airports have not been neglected. At Stansted £300m has been spent on capital projects in the past five years. Edinburgh Airport is halfway through a £100m investment programme that has seen a £42m extension to its departure lounge.  More than £60m has been invested in developing and improving Glasgow Airport, including a £10m international pier extension and a £31m terminal extension. A further £200m is planned over the next 10 years at Glasgow to build on these improvements.
BAA Chief Executive Colin Matthews said: "We are dismayed that the Competition Commission's final decision still requires BAA to sell Stansted and either Glasgow or Edinburgh airport.  The Competition Commission has not recognised that the world and BAA have changed.  This decision would damage our company which is investing strongly in UK jobs and growth.  We have a responsibility to protect our shareholders' investment and we will now consider a judicial review of the Competition Commission's decision."
BAA is particularly concerned that it is being forced to sell at what may well be the bottom of the market. Being forced to sell airports in a difficult market could destroy shareholder value, it argues.  BAA has already had to sell Gatwick. In October 2009 Gatwick was sold to Global Infrastructure Partners for £1.5bn. Eighteen months later the new owners paid themselves a handsome £350.5m dividend. 
Got a story? Email news@theconstructionindex.co.uk