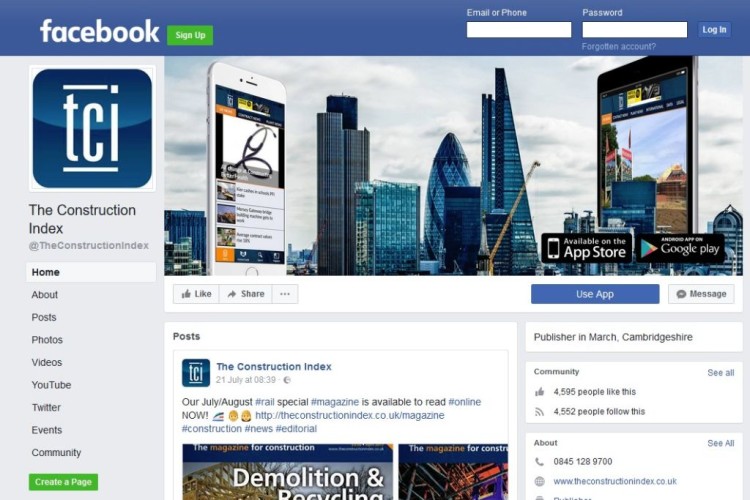 Preliminary findings of a survey due out in September indicate growing usage of social media by construction professionals for work.
Early analysis of the initial responses to the survey by Competitive Advantage Consultancy has found 90% of professionals in the sector saying they are active on social media and that 43% use social networks for sourcing construction product information and ideas.
Competitive Advantage Consultancy is currently surveying construction professionals, asking them questions about their journal readership, blog readership, social media activity, use of product directories and CPD requirements. This is to inform the fifth edition of the Construction Media Index report, due to be released September 2017.
The aim of the work is to provide insight into how best to market to and communicate with architects, main contractors, housebuilder, builders' merchants and offsite manufacturers.
So far Construction Media Index responses show Facebook has seen an increase of 6% for work since 2015 by construction professionals, with 27% of Facebook users using it in a work capacity.
The Construction Media Index research in 2015 showed that 49% of respondents use LinkedIn for work. This year, early analysis of initial findings show that 78% of respondents use LinkedIn, and the majority (91%) use it for work, a marked increase of 42% when compared to the 2015 findings.
In 2015 the Construction Media Index revealed that most construction industry decision makers use more than one social network for work and the social media channels used vary with profession. Those aged 36 – 55 more active on social media for work than other age groups.
Got a story? Email news@theconstructionindex.co.uk