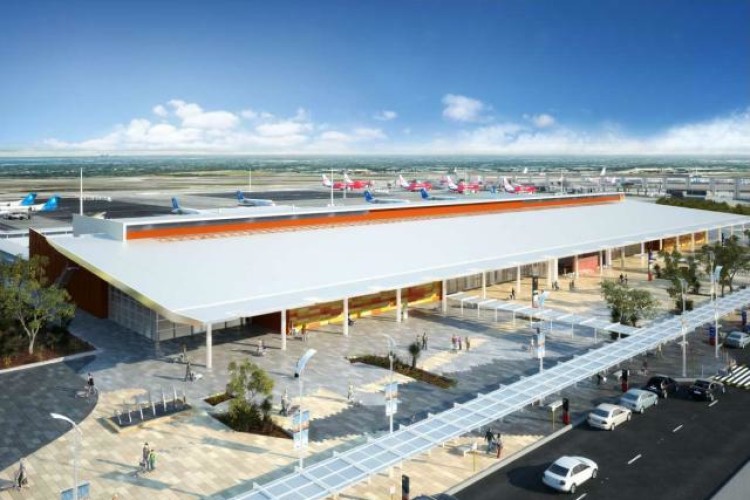 The new terminal has been designed to cater for up to 36 aircraft and improve the customer experience for regional travellers.
Construction will provide improved facilities and services at the airport, which saw domestic growth increasing by 9.6% last year and international by 9.1%. Some 11.5m passengers travelled through through the airport over the last year.
Perth Airport chief executive officer Brad Geatches said the the continuing strength of the Western Australian economy, combined with the airport's position as the gateway to the state, contributed to this growth.

Construction of the new terminal is the first in a raft of major projects to transform Perth Airport in the coming years. "In addition to the new domestic terminal, there will be a major expansion of the international terminal with a new arrivals area and domestic pier, improved transport links, expanded car parking and increased capacity for more aircraft," he said. "Over the next three years, we are investing $700 million to expand Perth Airport and represents the first stage towards achieving our vision to have all commercial air services operating from one location."
Construction of the new domestic terminal is due to be completed in December 2012. Broad expects to be on site within a week.
The new terminal was designed by Hassell, with environmental sustainability at the forefront of design. Environmental features in the new terminal will include:
• rainwater harvesting and re-use for toilets and gardens, with underground storage capacity;
• underground ducting of ventilation for air-conditioning to reduce energy use;
• a building management system designed to reduce energy consumption during operations; and
• construction of a co-generation plant that will use gas to generate electricity and its heat to power the air-conditioning for both terminals. This is expected to reduce greenhouse gas emissions by 55%.
 
Got a story? Email news@theconstructionindex.co.uk