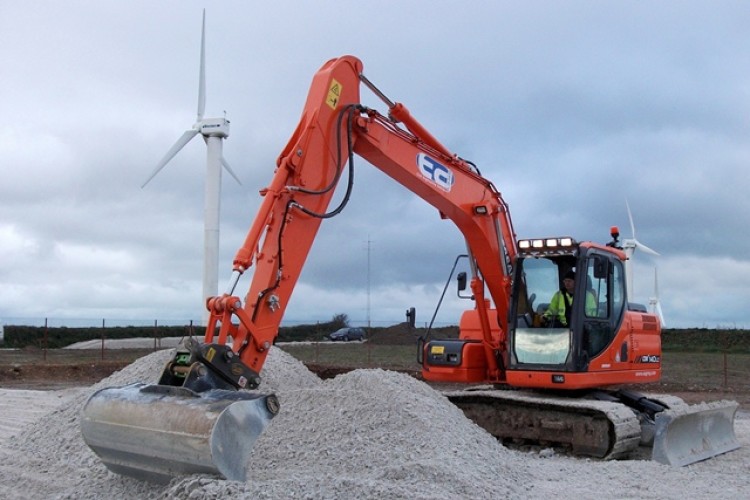 The new DX140LC and DX225LC excavators are the first medium-sized excavators to be purchased by EA Grey, which owns a number of smaller excavators and previously hired in bigger machines of this type.  
They are also the first Doosans that the company has bought.
Both machines are now working on the Carland Cross windfarm project near Newquay in Cornwall, where EA Grey is working on behalf of Balfour Beatty for Scottish Power Renewables.  Carland Cross was built 20 years ago and the 15 wind turbines are now being replaced by 10 new ones, to give an increased generating capacity of 20MW.
Owner and managing director Tom Grey said that he bought the Doosan excavators after hearing "very good reports" from both owners and operators.
Powered by the Doosan DL06 diesel engine providing 71kW (95hp) at a maximum governed speed of 1850rpnm, the DX140LC model has a maximum digging depth of 5,645mm, a dump height of 8,675mm and a maximum digging reach of 8,300mm. Bucket breakout force is 109kN and the arm breakout force is 64kN.
The DX225LC excavator is also driven by the DL06 engine providing 110kW (148hp) of power at 1900rpm.  The bucket breakout force is 149kN, while the arm breakout force is 105kN.  Maximum digging reach is 9,730mm at ground level and maximum digging depth is 6,620mm.  The dump height is 6,990mm.
Got a story? Email news@theconstructionindex.co.uk