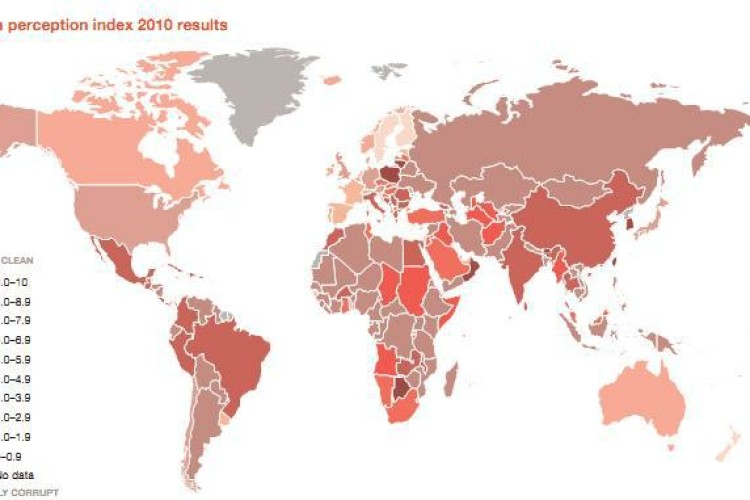 Rates of bribery and corruption are increasing, which can being a major risk in mergers and acquisitions when the purchaser assumes the liability for past actions of the  acquired company.
Some governments such as the UK and US are taking stronger action to clamp down on bribery and corruption and imposing heavy fines.
PwC's report Engineering growth: Second-quarter 2011 global engineering and construction industry mergers and acquisitions analysis includes a special report Does your company's M&A strategy mitigate corruption-related risks and costs?, which looks at the challenges companies are facing as they expand into regions around the world where corruption is pervasive. The number of deals during the second quarter of 2011  remained unchanged from the first quarter of the year, while  the total and average values continued to decline. Going forward, despite the deceleration of deal activity in the  second quarter of 2011, deal activity is expected to resume growth.     
The rate of bribery and  corruption in the engineering and construction (E&C) industry has increased sharply in recent years, says the report, and companies carrying out mergers and acquisitions are looking to mitigate the related risks. More than US$1 trillion is paid in bribes annually, and the cost of doing business  globally increasing 10% a year on average as a result of  corruption, according to the World Economic Forum.  The rate of bribery and corruption among E&C companies  has increased sharply in recent years, jumping from 38% in 2007 to 47% in 2009, the largest for any sector and  significantly higher than the average across all industries  (27% in 2009).  
Meanwhile, anti-corruption initiatives  are intensifying as governmental bodies and  regulatory agencies prioritise the issue. Governmental bodies in the United States, United Kingdom, India, Japan, and elsewhere ask their regulatory agencies to take a stronger stance. Settlements can reach hundreds of millions. However, through focused anticorruption efforts, companies  have the opportunity to balance compliance and  growth to produce the best results.  

One major risk is successor liability, under which the purchaser assumes the liability for past actions of the  acquired company, says PwC. The ramifications mean that companies  are having to enhance their corruption due diligence programmes to  understand the risks of acquiring certain targets, determine  whether red flags exist, and analyse what compliance actions  they must take after the acquisitions. "Corruption due  diligence, a regulatory expectation, may result in purchase  price adjustments. But organizations that fail to address  these concerns before closing a deal face the potential of great financial loss and reputational risk," it says. "By embracing the  compliance challenges, companies can realize new opportunities  for entry into markets they may have previously avoided."
The report also highlights the need to vet third parties, such as distributors,  intermediaries, sales agents, dealers, and consultants as these relationships bring high degree of risk for companies expanding globally, particularly  when organisations pursue deal activity in the BRIC countries (Brazil, Russia, India, and China), Southeast Asia, and Africa. In some countries, it is often impossible to drive business without establishing relationships with other individuals or commercial entities. In fact, the BRIC countries received  unfavorable ratings—from Russia with a score of 2.1 to Brazil with a score of 3.7 - on Transparency International's 2010 Corruption Perceptions Index, measured on a scale from 0  (highly corrupt) to 10 (highly clean).  
The report says that E&C companies are particularly vulnerable to economic crime in part because of their engagement with projects   that have multiple contractual arrangements, often   cross geographic borders; their frequent use of agents;  and their close involvement with governments and state-owned organisations.  
Measures that E&C companies can take include performing ongoing financial, technical, and operational  due diligence on their business partners, personnel, and  contracts involved in new-market expansion, issuing clear company policy on unacceptable behaviour and  enforce the prescribed penalties, thoroughly training employees to address the effects of  international anticorruption standards and performing random audits.
Got a story? Email news@theconstructionindex.co.uk