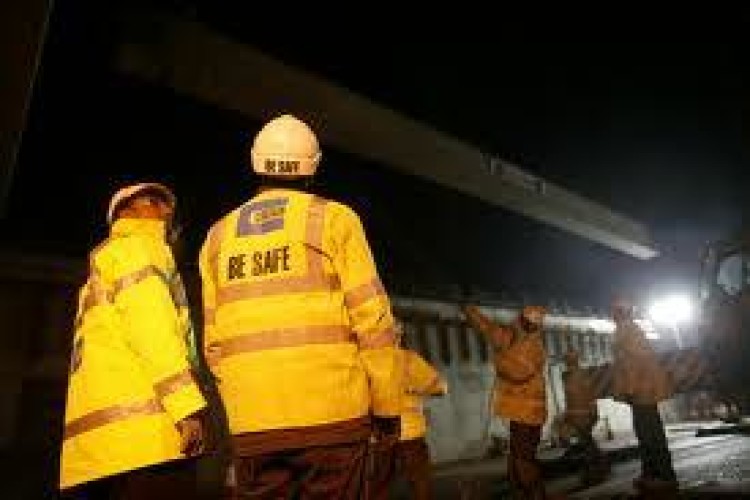 In 2009, 16 people were taking part in the Costain Apprenticeship Scheme; this year that number is set to grow by more than 20. Disciplines covered this year include civil, electrical and instrument engineering and, for the first time, tunnelling.
The first of the 2009 cohort to complete their apprenticeships are Claire Robinson, Trainee Quantity Surveyor, and Michael Young, Trainee Estimator. Both have gained NVQ Level 3 in Construction Contracting Operations and the BTEC National Certificate in Construction.
They say the two years of their apprenticeships were hard work but worthwhile. "You learn a lot and it's a really good way to find out about all aspects of the business," said Claire, who joined Costain from Barclays Bank and is now working on the M1 J10-13 improvement and A5-M1 link project.  Michael, who joined from sixth-form college and is now working on the Severn Trent Water AMP5 framework agreed: "The apprenticeship gives you a structured career path and that's very helpful and motivating." Both Claire and Michael are now working for HNCs in Construction and hope to go on to take degrees.
Trainee Engineer, Diego Rendon, embarked on his apprenticeship following a four-week Construction Youth Trust (CYT) work experience placement at a Costain project in London, in 2007. "Later that year I was introduced to Lee Davies, a leading member of the Costain Rail team, at a CYT event and came right out and asked him for an apprenticeship! Now I'm working on the Crossrail project."
Foreman, Bryan Williams, says he wouldn't be where he is without his apprenticeship. He joined Costain at 16 and now, at 23, is one of the youngest foremen in the Company. He is currently working on the Riverside Resource Recovery Facility (RRRF) at Belvedere.
"You get the chance to find the role that really suits you - you have a lot of options. Thanks to my apprenticeship I got to work with the right people and that, along with the support from Costain, really boosted my career. I've since gained my NVQ Level 4 in Site Management and am now aiming to work my way up to works manager." 
Got a story? Email news@theconstructionindex.co.uk