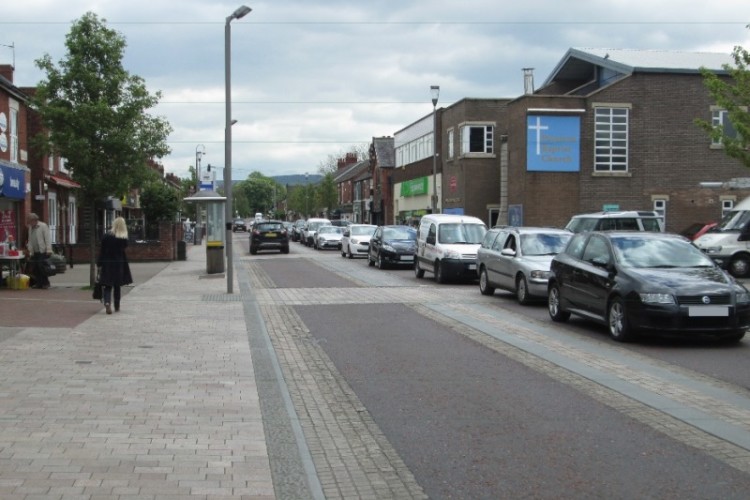 The Poynton Relief Road is a 3km-long single carriageway road. The northern end connects to a junction with the proposed A6 to Manchester Airport Relief Road or A6MARR, currently under construction. The route would then pass under the A5149 Chester Road to the west of Poynton and would continue south to cross the Woodford Aerodrome runway.
At the southern end of the scheme, the route passes to the west of Adlington Business Park before connecting into a new roundabout junction, to the west of the Adlington Travel Lodge with links to the existing A523 London Road.
The scheme includes a cycleway and footway facilities, two new accommodation overbridges, and balancing ponds for drainage. Landscaping and environmental mitigation works are proposed for great crested newts, bats and other environmental flora and fauna. The scheme also includes upgrade of two off-site junctions at Adlington Cross Roads and Bonis Hall Lane.
The project is being developed by Cheshire East Council in partnership with Stockport Council. They are looking to shortlist five contractors for invitation-to-tender stage. The form of contract being used is NEC3 Engineering & Construction Contract Option A – priced contract with activity schedule.

The procurement documents are available on Cheshire East Borough Council's electronic contract and tender management system, www.the-chest.org.uk.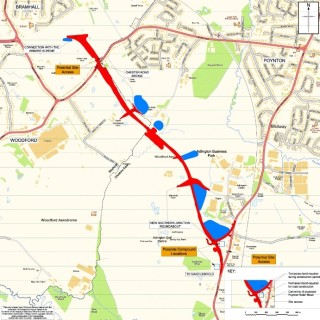 In other news from Cheshire East Council, it has emerged that the contract price agreed with John Graham Construction for the A536 Congleton Link Road is £44.6m, a full 23% below the advertised estimate of £58m in the original contract notice.
The council announced Graham as its chosen contractor for the 5.7km-long Congleton Link Road in July but did not disclose the price at that time. [See our previous report here.]
Got a story? Email news@theconstructionindex.co.uk