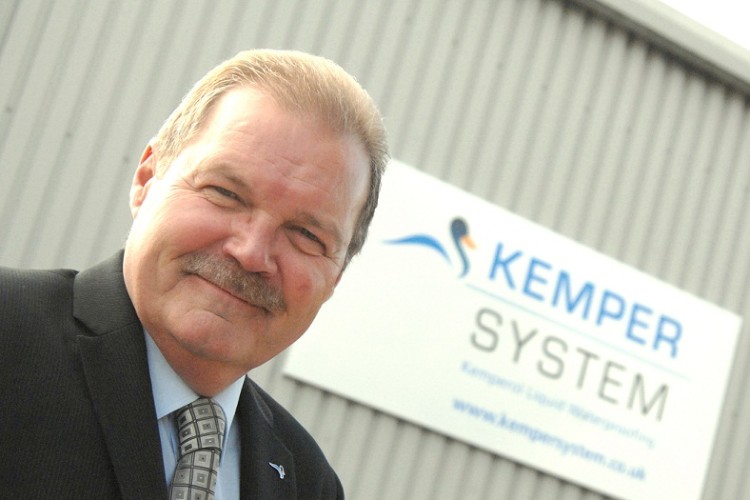 Harry, who is managing director of cold liquid-applied waterproofing specialist, Kemper System, has been a member of the Association since 1997, when it was known as ELRA (European Liquid Roofing Association). He has been involved in the Association's development throughout as it evolved into ELWA (European Liquid Waterproofing Association) in 2005, and as chairman of the Association's marketing committee he was responsible for its re-launch to the LRWA in 2010.  Along with the outgoing chairman, David Roberts, he has been instrumental in driving membership numbers and awareness of the organisation.
Comments Harry: "David Roberts did a great job so I have big shoes to fill and a fantastic legacy as my starting point. I'm taking on the chairmanship at a time when most UK manufacturers of liquid waterproofing systems are already members and we also have a growing associate membership of contractors and others in the supply chain. My remit will be to continue to build on that membership, maintain the organisations' relevance and stature,  and to focus on educating specifiers about the benefits of liquid roofing systems in order to influence specification decisions."

Continuing to fulfil his day job as managing director of Kemper System throughout his tenure as LRWA chairman, Harry will take on his chairman responsibilities for a fixed term of two years. One of his key tasks during this period will be to guide the Association through delivery and development of the LRWA's specialist apprenticeship programme, which has recently taken on its first in-take of students.
Harry adds: "Part of the role of the Association is ensuring that the true benefits of a liquid roofing approach are delivered in the marketplace.  We can only do this by upholding excellent installation standards and, by developing our own apprenticeship programme with a specialist training centre in the Midlands, the LRWA can be instrumental in training the next generation of contractors."
Got a story? Email news@theconstructionindex.co.uk