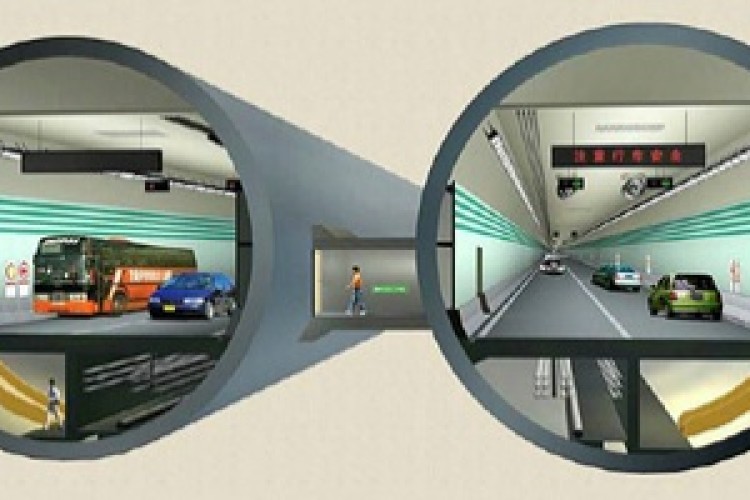 It will be working with local consultancies and Australian partner SMEC.
The Karnaphuli Tunnel will be 3.4km long and will run under the Karnaphuli River created as a part of a 20km highway aimed at enabling growth and development in a region of Bangladesh known for textile production.
The 500m of tunnel approach structures and working shaft structures will start in June and run through to February 2018. Work on access roads and viaduct will commence in early 2018 and run to 2021.
The tunnel is part of the One Belt One Road initiative - the massive infrastructure scheme connecting China with Europe and Africa. The project is primarily financed by the Chinese through Export-Import Bank of China under the One Belt One Road initiative.
"Cowi, together with local consultancies, has been chosen to review and approve the design and ensure that all construction and design meets the standards as described in the project," said Bo Bendtsen, Cowi vice president tunnels and underground infrastructure. "Having us and the Australian partner SMEC is a condition for the investment and our job is to ensure the right quality in the construction."

The One Belt One Road initiative (OBOR) aims to revive the old Silk Road via a trade and infrastructure network spanning from East Asia to Europe and Africa with roads, railways, ports, pipelines and everything in between in a region with a huge need for improving the infrastructure. Investments of US$900bn are planned under the initiative over the next ten years.​​
OBOR was introduced in 2013 by the Chinese leader Xi Jinping and last week more than 1500 delegates, 29 heads of state and industry leaders from more than 130 countries met at the Belt and Road Forum in Beijing to discuss the project and hear about the plans going forward.
As an international consultant, Cowi was invited to share its knowledge and experience with large infrastructure projects in the region and represented by Bendtsen and by Tina Vejrum, vice president bridges international. "Connectivity is key in OBOR and this is spot on Cowi's core competencies and services," said Vejrum. "​The Forum was an excellent opportunity to meet with business partners, exchange information on the OBOR initiative and identify areas for further collaboration."
She added: "We are consultants on one of the first projects in the OBOR and look forward to hopefully sign up for many more. There will be a huge demand for suppliers within bridge, tunnel and marine projects, where we have a lot of experience."
Got a story? Email news@theconstructionindex.co.uk