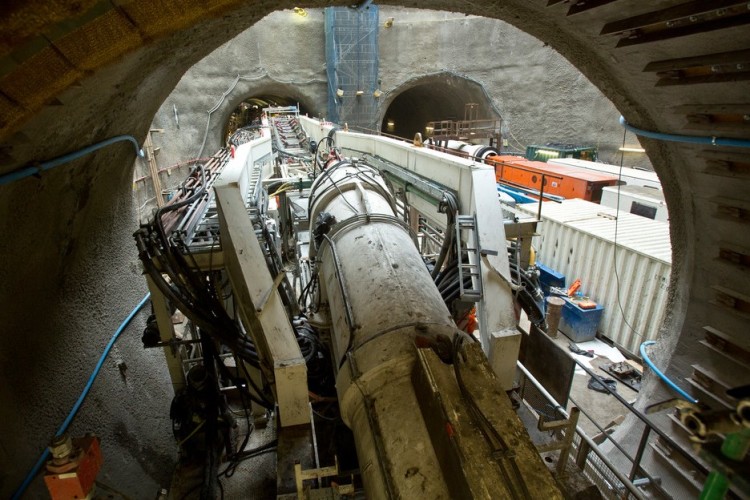 This short tunnel, being built by Dragados Sisk JV, will form part of the southeast spur of London's new rail line. It begins from a 35m-deep access shaft alongside the mouth of the River Lea, and will run to Victoria Dock Portal, where the Crossrail tracks reach the surface at Custom House station.
It is this TBM's second tunnelling mission, having already bored a tunnel from Pudding Mill Lane, near the Olympic Park, to Stepney Green last winter.
More than 80% of Crossrail's 42km of tunnels are now complete. Later this year Jessica's sister machine Ellie will create the second tunnel from Limmo Peninsula to Victoria Dock Portal. Four of the eight TBMs have already retired after completing their work.
Crossrail chief executive Andrew Wolstenholme said: "The end is now in sight for Crossrail's tunnelling marathon. We wish those operating Jessica a safe and speedy journey through to Victoria Dock. While this is our shortest tunnel drive, it still forms an important part of Crossrail's southeast spur, which will bring tremendous benefits to Docklands and south east London."
Crossrail is scheduled to open in 2018.
Got a story? Email news@theconstructionindex.co.uk