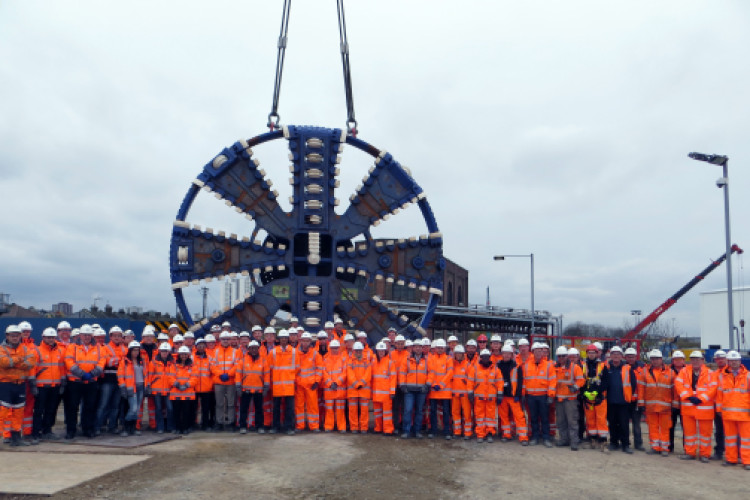 Called Sophia, this is Crossrail's fifth TBM and one of only two mix shield, or slurry, machines to be used on the project. This type of TBM is designed to cope with the widest range of ground conditions and water pressures.
The cutter head has more substantial scrapers and a line of disc cutters to smash up the flint within the chalk that she will be digging through beneath the Thames river bed.
Sophia's sister TBM, Mary, is currently undergoing assembly and factory testing. 
Unlike the other Crossrail TBMs, Sophia and Mary are being assembled in the portal itself. Both 115m-long TBMs will be launched from Plumstead following their assembly at the foot of the portal ramp. The proximity of Network Rail's North Kent Line, which runs along the length of the portal, makes it challenging.
Plumstead is the most eastern point of Crossrail's tunnelled section. From here, the slurry machines will drive 2.6km under Plumstead, the Woolwich Arsenal and the River Thames before surfacing at North Woolwich.
At the western end of the Thames Tunnel drive lies North Woolwich portal. This will act as the TBM's exit ramp. Diaphragm walling has begun for the portal walls to ensure that the ramp is ready for the TBMs to arrive in 2014.
Got a story? Email news@theconstructionindex.co.uk