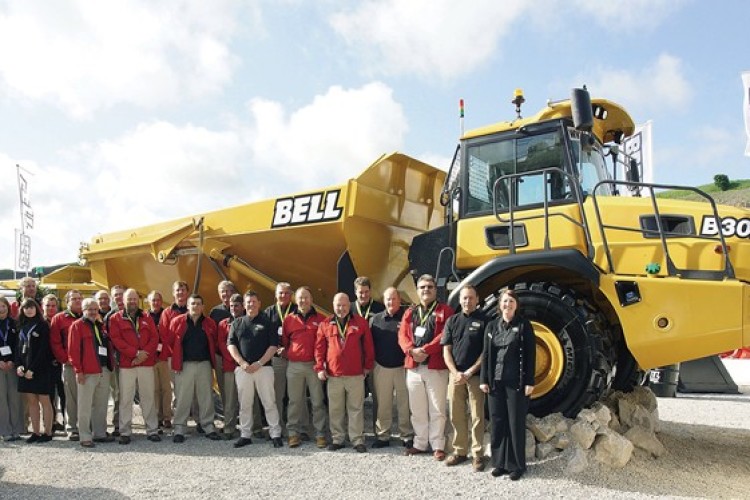 International customer survey specialist InfoQuest, which carried out the survey, described the results as unprecedented in recent years – across any industry.
Bell Equipment UK, the sales and service subsidiary of South African manufacturer Bell, commissioned the survey of more than 60 of its customers.
The responses, based on 56 questions covering all aspects of Bell's business, found that 75% of customers were 'totally satisfied' with Bell.
InfoQuest has carried out 130,000 business surveys since 1989 and has seen the average rate for 'total satisfaction' of companies is 62%.
"Very few companies ever get close to the figure that Bell has achieved," said John Coldwell, managing director of InfoQuest's UK subsidiary. "Remember, we're not just talking about customer satisfaction here - this example refers to total customer satisfaction.

"It is certainly the highest score that we've seen in any industry here in the UK for a number of years and one of the highest, worldwide, ever.
"In short, it was exceptional. A cracking set of results, which everyone at Bell should be very proud of."
"We're absolutely delighted with the results", said Bell UK managing director Neville Paynter. "It shows that all the hard work our team has put in here is paying off. Our quest for continuous improvement does not stop there though. Exceptional or not, we are never complacent and we can always improve.
"The survey has in fact helped to highlight a few areas where we will be concentrating our focus, such as faster response times for breakdowns."
He added that all product improvement suggestions had been passed on to Bell's R&D team in South Africa. These included a request for better quality radios for operators working in remote regions of Scotland.
Got a story? Email news@theconstructionindex.co.uk