The veterinary sciences department has already been relocated to a new, purpose-built facility. The Crown Place development will accomodate 1,259 students.
Ocon completed the university's £34m Vine Court student accommodation scheme in August.
Specialist contractor Network Demolition has been brought in by Ocon and is expected to take nine weeks to clear the old building. Ocon will recycle the fabric of the old building as piling mat material.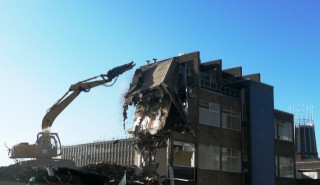 Got a story? Email news@theconstructionindex.co.uk