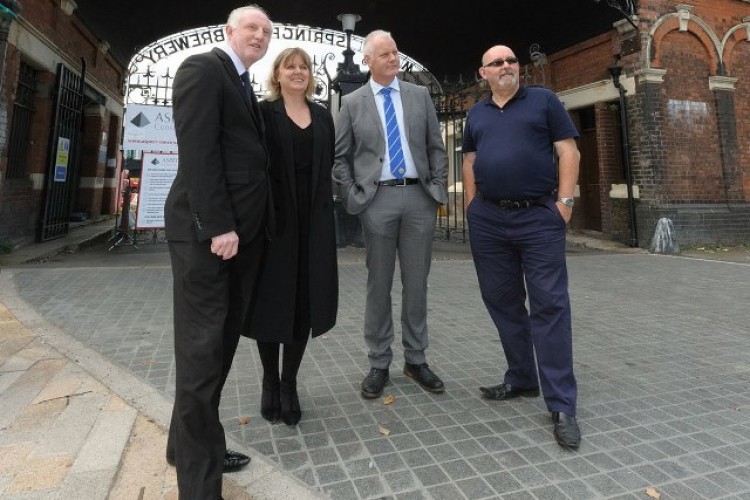 The demolition management course starts this month at the University's School of Architecture & Built Environment. The first person to sign up for the course is Richard Dolman, director of Nuneaton-based AR Demolition.
Accredited by the Institute of Demolition Engineers (IDE), the course has been designed in conjunction with industry specialists and will be delivered by both academics and demolition experts.
Richard Dolman said:  "This new degree is a great step forward for learning and will be brilliant for our industry, moving forward in its quest to be ever more professional. I thought I'd like to get a degree in what I do, especially as I was never interested academically when I was younger.
"There's a huge skills gap in demolition on all levels and it's a personal challenge of mine to start to plug that gap." 

Paul Hampton, head of built environment at the University of Wolverhampton, said: "We are confident this will provide a significant offer to the demolition industry and the wider built environment sector. In particular, this will address the sector skills gaps and provide a meaningful step change for recruiting future talent."
Mick Ulyatt, chair of the IDE education committee, said: "The formal accreditation of this degree is an historic landmark for the development of demolition engineering and is an important milestone in trying to get more young people interested in pursuing a career in this field. We have no problem attracting labourers and operatives, which is great. However, we want youngsters looking to become chartered demolition engineers, senior managers and the leaders of the future.
"There isn't anything like this currently in the UK and the University of Wolverhampton has shown its passion and understanding of our sector by working with us to shape the content and delivery of the courses."
Ten people have signed up for the master's course, which comprises of up to 15 different modules, ranging from asbestos removal and façade retention to working with explosives and health and safety.
Got a story? Email news@theconstructionindex.co.uk