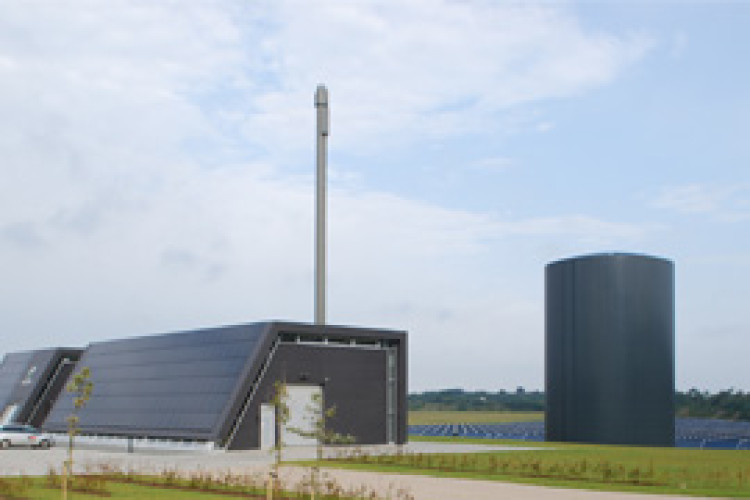 Each of the four solar plants will measure between 40,000m2 and 80,000m2 and so will be bigger than existing plants in Ærø, Denmark and in Riyadh, Saudi Arabia. Ramboll will be consultant for all aspects of the projects.
The heat production for the combined heat and power systems is currently supplied by natural gas. In the future the plants will get half of all their heat from solar heating, while the other half come from a combination of heat pumps and natural gas.
"The new solution means that citizens will be able to avoid the expense of high fuel taxes, thus reducing their heating bills by 15 to 20 percent," said Ramboll project manager Flemming Ulbjerg. "Today solar heating is the cheapest solution, compared to other alternatives such as natural gas and biomass, even though these are also tax-exempt."
Plans of the world's biggest solar heating plant are still at the design stage but the the first of the four plants - all located in the southern part of Jutland - will be ready for use in 2014.


A plate placed inside the solar panels uses the sun to heat up the water. The water is then transported to the district heating station and transformed into district heating.
The solar cells will be placed in fields next to the district heating plants. The technique is well-known from private residences, where solar panels are installed on the roof together with a hot-water tank, where the hot water is stored until it is used.
It is hardly a secret that the sun isn't always shining in Denmark, pointed out Ramboll. "Therefore it is important to construct a seasonal thermal store where the energy can be deposited," the company explaiend. "These stores can contain somewhere between 100,000m3 and 200,000m3 of water and will be placed 10m underground.
"The reason why a solar heating plant this big can be established at all is, that we already have lots of district heating plants that we can transfer the heat to," said Ulbjerg. "This is a unique thing for Denmark and it will probably take a while before we see solar heating plants this big in other countries. There are similar plants, though, that provide energy to different industries."
Got a story? Email news@theconstructionindex.co.uk