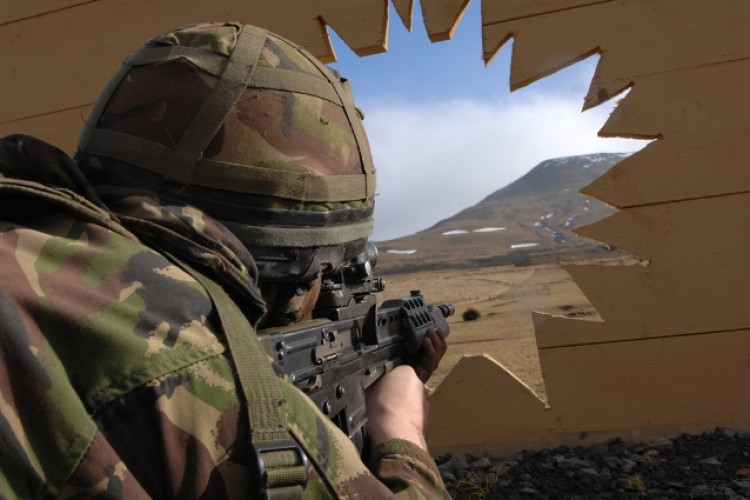 The National Training Estate Prime (NTEP) contract will deliver management of training areas, camps and ranges (including air weapons ranges) in the UK when the current arrangement starts to expire in 2013. Some sites will follow in 2014 and beyond.
Key sites will include Salisbury Plain Training Area, Catterick Training Area, Sennybridge, and Otterburn.
The Defence Training Estate (DTE) supports training for an average of 9,000 military personnel per day. Services to be provided under the project will include management and operation of ranges and training areas, specialist range safety and range warden services.
They will also include built estate facilities management, accommodation services, management of the rural estate, catering, cleaning, construction, range bookings and information management.
The contract is valued at between £400m and £950m over a minimum of five years and a maximum of 10 years. It will replace the current contracts for the DTE sites.

Head of international and training Brigadier Ian Simpson said: "Military training is vital to the ongoing success of operations in Afghanistan and Libya, so DIO's top priority is to support the Armed Forces, including the provision of excellent training facilities.
"The training estate contains a variety of terrain, buildings, and training facilities across UK. By creating a national contract, we will ensure coherent management and optimised value for money across highly complex assets and training requirements."
Steve Rice, Head of the NGEC programme, said: "This is a very significant commercial opportunity which we anticipate will be of interest to a wide range of companies of all sizes and a wide variety many different sectors, including potential supply chain companies.
"I am determined that through the procurement for this contract we engage all interested companies, from SMEs to prime contractors, to ensure that we deliver the best possible outcome for the military frontline."
Closing date for expressions of interest is 2 September 2011.
Got a story? Email news@theconstructionindex.co.uk