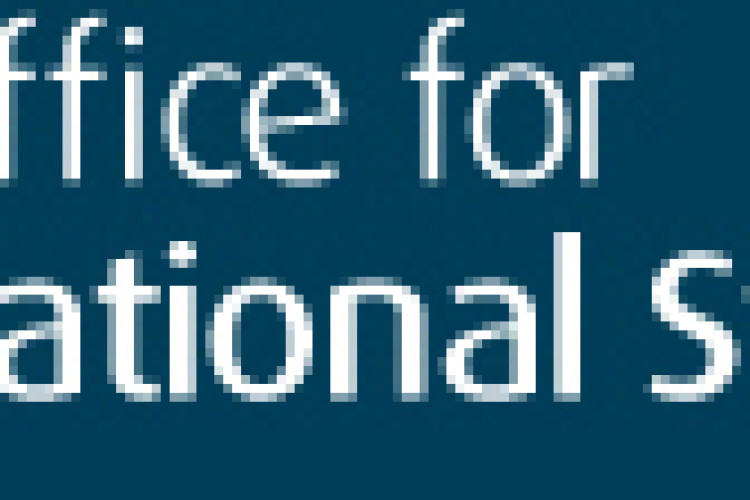 A comparison of the three months from March to May 2012 with the same three months of 2011 (at constant 2005 prices, non-seasonally adjusted) shows that the volume of construction output decreased by 7.4%. New work dropped 9.9% and repair & maintenance fell by 2.4%
Over the three-month period, the volume of new public housing work fell 22.9%; new public non-housing (excluding infrastructure) decreased by 21.5%; and new infrastructure decreased by 21.3%.
Two sectors showed a slight increase in work: new private commercial rose by 0.2% and non-housing repair & maintenance rose by 0.5%.
Steve McGuckin, managing director of the construction and programme management consultancy Turner & Townsend, commented: "What began as a dip has become a dive. What's not clear yet is whether the industry has reached a turning point.
"Output is still a shadow of what it was this time last year, and last week's PMI survey showed construction activity falling at the fastest rate for two and half years.
"But while confidence is still weak, month-on-month output did rise slightly in May. That said, the improvement on April's atrocious figures is hardly an achievement, and the quarterly trend is still down."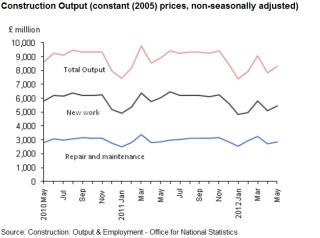 Mr McGuckin continued: "With public sector construction down around 22% on this time last year, the impact of the government's austerity cuts is clear. There have been some signs of life in the private sector, and many still hope that it will ride to the rescue of a construction industry that has been hit hard by the decline in public spending. But these figures clearly show that it hasn't happened yet. It's time for George Osborne to look at stimulating demand in this crucial sector."
Noble Francis, economics director at the Construction Products Association, said: "Although the coalition has consistently made pronouncements of boosting UK construction and the economy, there is little sign of this in reality. Public sector housing output in May was 23% lower than a year earlier and in the three months to May was also 23% lower than a year earlier. Public non-housing output, which primarily covers education and health construction, during May was 20% lower than a year earlier and in the three months to May was 22% lower than a year earlier.
"Private commercial, the largest construction sector, continues to be the key bright area of construction. Commercial output in May was 2% higher than a year ago and in the first five months of the year was 1.3% higher than one year ago. However, this is not enough to offset the public sector cuts and, overall, in the first five months of the year, construction output was 5.4% lower than a year earlier so prospects for the year as a whole are bleak.
"If government is serious about recovery in UK construction and the economy, it clearly needs to focus on getting a replacement for PFI sorted out immediately, getting work on the ground now by focusing on repair and maintenance and ensuring that the Green Deal becomes a success by giving householders greater incentives to invest in energy-saving improvements."
Simon Rawlinson, head of strategic research & insight at EC Harris, said: "It's worth bearing in mind that these monthly statistics are not seasonally adjusted however so the Jubilee celebrations will undoubtedly have had an impact on the results."
He added: "One of the more worrying aspects of this month's figures is the drop in activity in the infrastructure sector (which had previously been the star performer) where there has been a 20% decrease in volume of activity. Unfortunately this could have been caused by the bad weather and new policy decisions may now be under consideration on the back of this.
"This pattern of sharp decline in the volume of activity confirms what has been seen since December 2011 and whilst the data from previous years shows that infrastructure activity is typically more productive over the summer months, the government's announcement next week on a new spending package cannot come quickly enough."
Got a story? Email news@theconstructionindex.co.uk