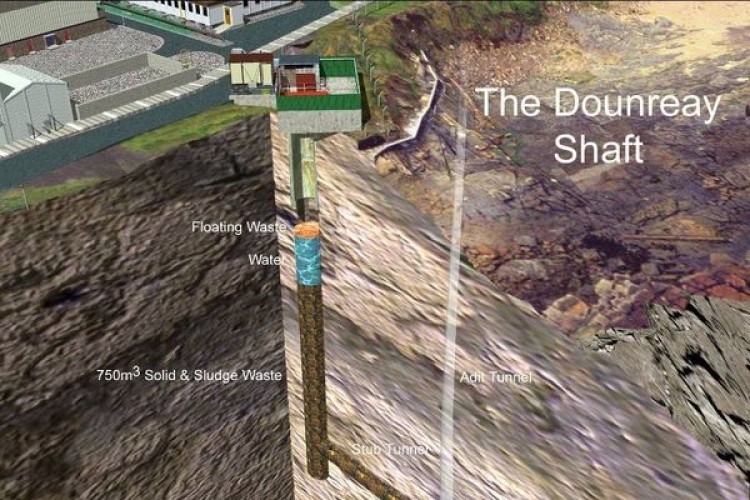 Members of Dounreay Site Restoration Limited (DSRL) will also be attending a Nuclear Decommissioning Authority event in November to discuss further contract openings with potential suppliers. Information will be given to existing and potential suppliers in the nuclear decommissioning sector and there will be discussion on the role of collaborative procurement. The briefings will be followed by a 'meet the buyer' session.
The two tenders for robotic crane and grab systems to extract radioactive waste from the Dounreay shaft are worth up to £5m. The shaft was constructed as a nominal 4.6m-diameter, 65m-deep hole drilled and blasted from solid rock. At the base of the shaft is the stub tunnel.  The waste in the shaft is covered in water and sludge. The water level will be lowered progressively to allow retrieval of the waste from the exposed surface.
The tenders are in The Construction Index contract leads section. Click on the links to the first tender and second tender
Details of the supply chain event are at www.decommsupplyevent.co.uk .
Got a story? Email news@theconstructionindex.co.uk