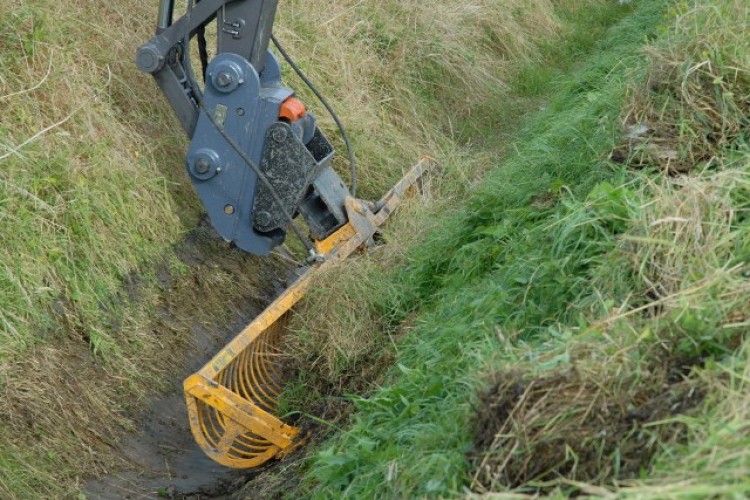 Replacing a Volvo EW140B model, the larger EW160D was chosen thanks to the reliability of the older machine and the three other EC210C crawler excavators in SHIDB's plant fleet.
"We felt the 14t machine was working on its limit much of the time so we decided to opt for the larger model to give better stability, more power and most importantly additional reach," said SHIDB's operations manager Andy Price. "The offer on the table from Volvo was attractive as well – not least the extended driveline warranty and the prospect of a good resale value."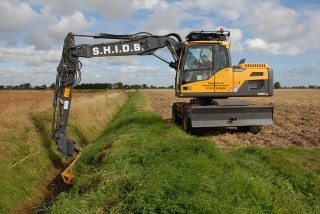 The new Volvo EW160D has been supplied with a two piece boom and the longest dipper arm available, measuring 3.1m. Maximum reach is 9.9m and the equipment can be angled to almost vertical offering a maximum dig depth of 6.25m.
Additional hydraulics have been provided on this machine to enable SHIDB to add an extension piece to the standard dipper arm where ultra-long reach is required. Other features include 620/40R Alliance super single tyres for added stability, an additional 250 litre fuel tank to give a working range of six working days, an automatic greasing system and a tow bar fitted to the blade so the machine's attachments can be uncoupled from the hydraulic quick hitch and towed behind the machine on a trailer.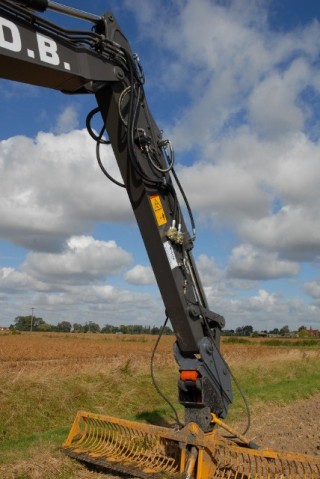 Got a story? Email news@theconstructionindex.co.uk