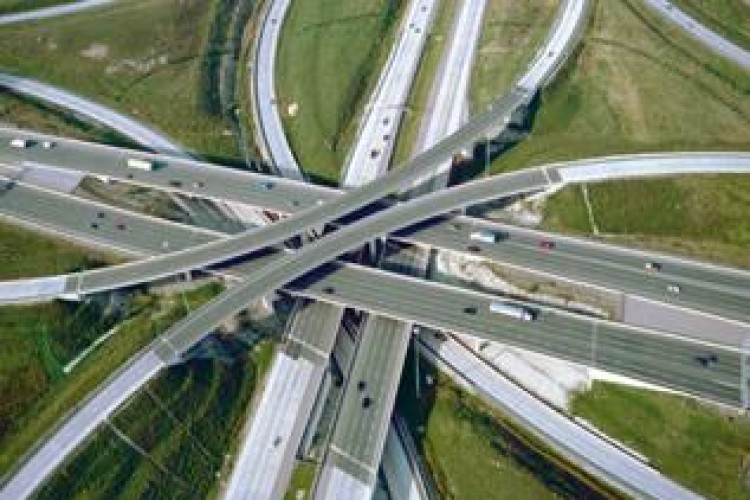 Revenues increased by 27% at the international construction division and by 25% at Amey.  Activities outside its home territory of Spain accounted for 62% of revenue, 58% of the backlog and 43% of earnings before interest, taxes, depreciation, and amortisation (EBITDA).
Ferrovial obtained net income of €265m in the first half of 2012. EBITDA increased to €440m, 15.2% more than the same period last year. Revenues amounted to €3.66bn, a 3.3% increase.
 In the first half of 2012, Ferrovial reported that its main businesses improved in operating and financial terms, particularly revenues at Amey (UK), heavy vehicle traffic in the USA, and international construction, mainly in Poland and Texas.
At the end of June 2012, its backlog amounted to close to €22bn, with international projects maintaining a large share of the total: 68% in construction and 49% in services. The construction division landed the Highway 407 East Extension contract in Canada, among others.
These results do not yet reflect the services contract in Sheffield (UK), worth about £1.4bn, whose financial closure is expected during 2012. EBITDA increased at the company's two main assets: by 10.9% at the 407-ETR toll road in Canada and by 9.6% at Heathrow airport, supported by higher tolls and fees and cost-control measures. The sale of Edinburgh airport by BAA provided net capital gains of 100 million euro for Ferrovial.
Revenues expanded by 8% in absolute terms compared with the same period of 2011, primarily due to 25% growth in revenues at UK subsidiary Amey to €731m. This performance is attributable to the start of new contracts, such as one awarded by the UK Ministry of Justice. Amey's backlog totals €6.1bn.


Results in the UK offset the decline in revenues in Spain due to slower economic growth. Nevertheless, Cespa's waste collection and treatment business performed positively as a result of new contracts, including two waste treatment plants in the Canary Islands and the renewal of several municipal waste collection contracts..
At the Canadian highway 407, revenues increased by 10.2% and EBITDA by 10.9% in local currency terms. In the first half of the year, Cintra was awarded a CA$1.1bn contract to design, build, finance and maintain the first phase of the Highway 407 East Extension in Ontario. The US and Canada showed signs of recovery, with growth in the second quarter exceeding the 12-month average, especially in heavy vehicle traffic, on both Indiana Toll Road and Chicago Skyway. The increase in tolls in Europe partially offset the decline in traffic.
In construction, 68% of Ferrovial's backlog is outside Spain The construction division obtained €2bn in revenues in the first half of 2012, an improvement of 2% year-on-year. EBITDA increased by 56%, to €161m.
This division maintained the trend of previous quarters: international growth mitigated the decline in activity in Spain. International revenues in this division expanded by 27% in the period. Of the total construction backlog, which amounts to €9.5bn, 68% is for international projects and the remaining 32% are in Spain. Project execution proceeded apace at Budimex and Webber, with double-digit growth in revenues. Budimex increase revenues in Poland by 25%, to €687m and Webber's revenues in the USA rose by 43%, to €276m.
BAA attained £1.3bn in revenues, a 7% increase, while EBITDA amounted to £604m, a 9% increase year-on-year.
Got a story? Email news@theconstructionindex.co.uk