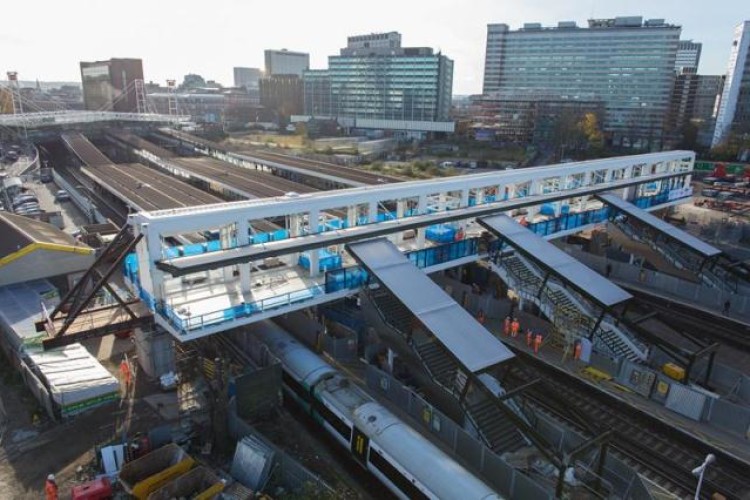 The 100m-long, 14m-wide structure was built alongside the station over the last 12 months and was moved into place over the weekend (Saturday-Sunday 17-18 November).
Moving at a speed of around six metres an hour, the bridge was slid into place while trains continued to run underneath, with no disruption to services.
Once opened, the £20m bridge will provide step-free access to all six platforms and link to a new western entrance and exit.
Network Rail  director Mark Ruddy said: "East Croydon station is already one of the country's busiest stations and is used by an ever-increasing number of passengers. By effectively putting the concourse area onto the bridge, this landmark improvement will ease congestion within the station and illustrates our commitment to providing better access and facilities."
He added: "It represents a big investment in the development of the station and will help ensure it remains an important gateway for the town."
The wider station improvement project will be completed in July 2013.
Got a story? Email news@theconstructionindex.co.uk