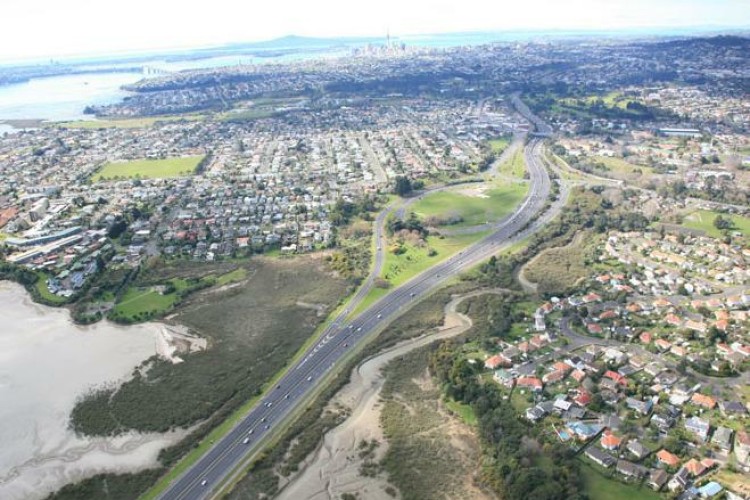 Transport minister Steven Joyce said that the Waterview Connection will be the largest, most expensive and most complex roading project ever built in New Zealand.
The main partners in the winning Well-Connected consortium are Fletcher Construction, McConnell Dowell Constructors, Obayashi Corporation, PB New Zealand, Beca Infrastructure and Tonkin & Taylor. The consortium also includes five sub-alliance partners and contractors: SICE, Wilson Tunnelling, Downer EDI Works, Boffa Miskell and Warren and Mahoney.
Well-Connected will now enter into an alliance with the NZTA to deliver the project. Waterview Connection is part of the Western Ring Route and the last big piece in Auckland's motorway network. Together with the New Zealand Transport Agency, Well-Connected will be responsible for constructing nearly 5km of new motorway that includes tunnels and interchanges that will connect the Southwestern Motorway (State Highway 20) at Mt Roskill with the Northwestern Motorway (SH16) at Great North Road in Waterview.
 "This is an important milestone for the project and I look forward to construction beginning in November," said Joyce. He saluted the progress made at Waterview since the Western Ring Route was identified as one of the government's seven 'roads of national significance' just over two years ago.

"We have developed a much more cost effective solution than the previous government, while at the same time widening the tunnels to be three lanes in each direction."
"NZTA have also gone through the new, faster national consenting process, and by conducting the tender process in parallel with that, they are now in the unheard of position of being able to begin construction two years after the scope was finalised. That is a fantastic achievement."
Construction is due to start in November of this year and finish in the 2015/16 financial year.
Got a story? Email news@theconstructionindex.co.uk