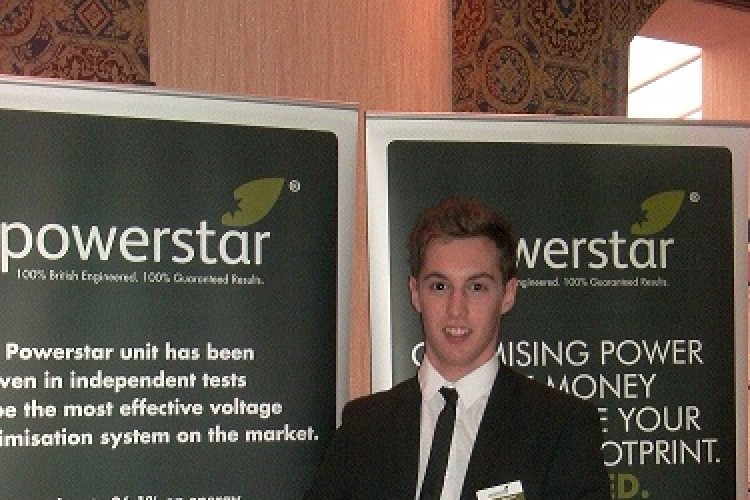 However, one area that is often overlooked is the amount of energy consumed by the electronic equipment used in new buildings.
To address this, the worldwide market leading voltage optimisation company EMSc (UK) Ltd has established a new division, headed up by market development coordinator, Nathan Stewart, to focus specifically on highlighting the contribution voltage optimisation can make to cutting energy costs within new builds.
EMS manufactures Powerstar, a UK manufactured voltage optimisation system with a patented design, which can actively reduce electrical energy consumption by an average of 12-15% of consumed electricity. Powerstar has an acclaimed approach to voltage optimisation, manufacturing to match site specification and characteristics, an approach which is particularly suited to new build projects.


Mr Stewart said: "While significant work is being done to reduce emissions from new build projects, some improvements, such as installing a voltage optimisation systems, are simple and inexpensive to make, and will enable you to start realising savings immediately. Not only is it commonly recognised as a proven and reliable way to reduce energy consumption, but is also very simple to integrate at the planning stage. Voltage optimisation provides a vital solution for new builds, enabling high accreditation ratings in the ever important LEED and BREEAM sustainable measurement systems."
The reason voltage optimisation can have such a significant impact on energy used is because on the whole, the National Grid supplies a higher voltage than is generally required. Although the nominal voltage in the UK is 230V, the average delivered is actually 242V. This 'over-voltage' means that energy consumption is significantly greater, the result of which is higher energy bills.
Mr Stewart added:  "Powerstar provides instant savings upon installation and has no affect on the operations, facilities or services offered at a site. This coupled with the level of energy and financial savings is leading to Powerstar becoming an increasingly popular solution for new build projects. Due to sustained upsurge in enquiries, workload and the resulting success with new build projects we feel it is important that a new build division is established at this stage to allow enquiries to be handled by a team who understand the requirements and challenges facing such projects."
Got a story? Email news@theconstructionindex.co.uk