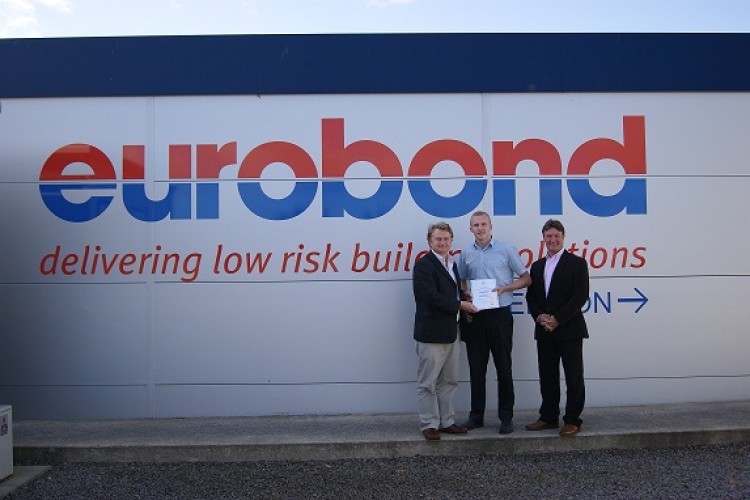 This Standard offers an environmental management system relevant to the specific needs of companies and organisations and rewards actions taken to achieve environmental improvements.
The certificate for Green Dragon Level 4 was presented to Eurobond managing director, Simon Thomas, by Jake Griffiths, Lead Auditor at the Wales Green Business Centre who was part of the assessment team.
Commenting on the award Mr Griffiths said "Eurobond, a supplier to the London Olympics, should be congratulated for their commitment to continually improving the environmental performance of the business. Reaching Level 4 is a great achievement and demonstrates Eurobonds commitment to improving resource efficiency, increasing waste recycling and reducing energy consumption which have brought not only environmental benefits but cost savings as well. Implementing the Green Dragon Standard has made a positive contribution to company performance as well as reducing its overall environment impact."
The award of the Green Dragon Standard is the latest step in Eurobond's long commitment to the highest environmental standards. Whilst there has been significant 'green wash' sloshed about by businesses over recent years Eurobond has always taken its responsibility for the environment seriously. In 1988 long before 'Sustainability' became a buzzword and 'Environmentally Friendly' became a selling point Eurobond was presented with the Prince of Wales Award and the Institute of Directors Business Environment Award for the environmental development of its manufacturing site in Cardiff.
Got a story? Email news@theconstructionindex.co.uk