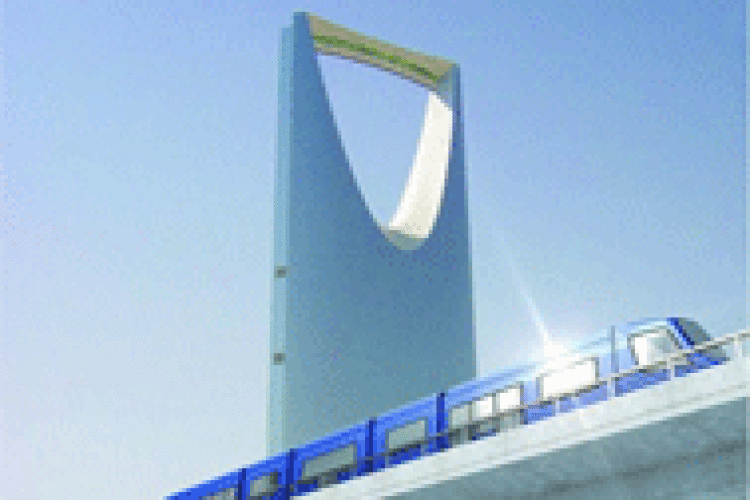 Teams led by France's Vinci, Spain's FCC and Austria's Strabag are on the list together with Bombardier of Canada. All four will now be invited to to submit their technical and financial proposals.
Britain's Serco, Mott MacDonald and Hyder are members of shortlisted teams.
The announcement of the shortlist was made by Prince Sattam Bin Abdulaziz, the chairman of the High Commission for the Development of Arriyadh and chairman of the supervisory committee overseeing the implementation of Riyadh's public transport system.
The four consortia include 33 companies from 15 different countries, among them the biggest monorail manufacturers over the world who have taken part in implementing monorail systems in many world cities such as Paris, London, Washington, San Francisco, Singapore, Hong Kong, Sydney, Vancouver, Toronto and Barcelona, Prince Sattam added.

The consortia prequalified for the project are:

Consortium 1:
Vinci Construction (France) – the consortium leader
Siemens (Germany)
Almabani General Contractors (Saudi Arabia)
Consolidated Contractors Company (Saudi Arabia)
Aecom (USA)
Consortium 2:
Bombardier (Canada) - the consortium leader
Al Rajhi Holding Group (Saudi Arabia)
YAPI Merkezi Insaat (Turkey)
Obrascon Huarte Lain (Spain)
Al Arrab Contracting Co (Saudi Arabia)
Shibh Al Jazira Contracting Co (Saudi Arabia)
GS Engineering and Construction (Korea)
Freyssinet Saudi Arabia (Saudi Arabia)
Serco Group (UK)
Mott Macdonald (UK)
Parsons Brinckerhoff Arabia (Saudi Arabia)
Consortium 3:
FCC Construccion SA (Spain) - the consortium leader.
Alstom Transport SA (France)
Samsung C&T Corporation (Korea)
Alpine (Austria)
Strukton Civiel Projecten BV (The Netherlands)
SETEC (France)
Tecnica Y Proyectos (Spain)
Consortium 4:
Strabag Group (Austria) - the consortium leader
Ansaldo STS (Italy)
Ansaldobreda (Italy)
Staedtler (Switzerland)
Besix (Belgium)
Ali Al Swailem Group - MASCO (Saudi Arabia)
Larsen & Toubro (India)
Hyder Consulting (UK)
Worley Parsons (USA)
IDOM (Spain)
Got a story? Email news@theconstructionindex.co.uk