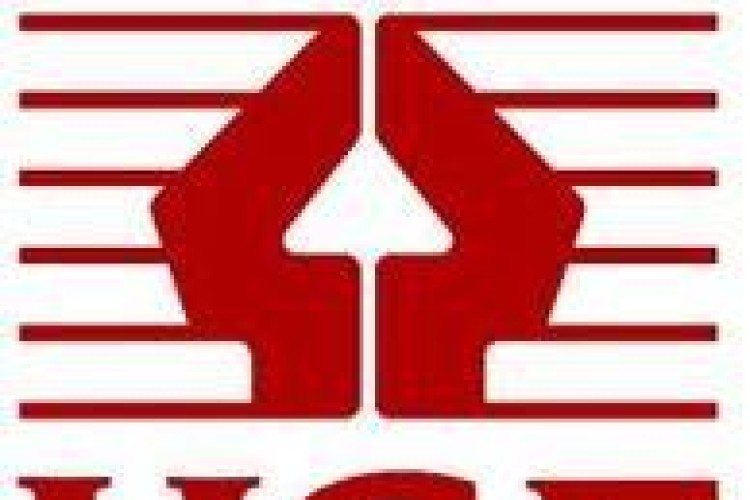 Andrew Hosking, 34, broke his left femur and had to be airlifted to hospital following the incident at Glascoed Lane, Glascoed, on 17 October 2011. He has been off work ever since. Colleague Anthony Skarratts, 20, also fell from the roof, but escaped injury.
Abergavenny Magistrates' Court heard that the duo were part of a team of workers undertaking a roof installation for Paul Siviter, trading as Paul Siviter General Builder. They were standing on an old wooden roof beam balanced less than three metres above the ground, in order to receive A-frame trusses from a telehander and assemble them into position.
The beam broke in half and both men fell inwards to the ground below, with Hosking hitting the edge of a disused bath tub beneath. It was this impact that caused his injury.
An investigation by the Health and Safety Executive (HSE) found that although there was scaffolding in place around the exterior of the building, there were no measures in place to prevent workers falling from height within the building, such as birdcage scaffolding or mobile elevated work platforms.
The investigation also found that Paul Siviter's own site-specific risk assessment identified that the work activity would involve working at height above two metres and identified 'appropriate scaffolding' as a necessary precaution to take.

The builder, of Garn Wen Farm, Belle Vue Lane, Cwmbran, pleaded guilty to breaching Section 6(3) of the Work at Height Regulations 2005. He was fined £8,000 and ordered to pay full costs of £2,945.30.
Speaking after the prosecution, HSE inspector Simon Breen said: "Mr Hosking sustained a very serious injury and could have died as a result of the fall.
"The dangers of working at height are well known within the construction, yet incidents of this kind occur all too often. The fall could have easily have been prevented had suitable scaffolding, or other measures, been in place for the duration of the work.
"I hope today's prosecution serves as a reminder to all companies who expect their employees to work at height of their legal duties to manage safety and provide the protection required to safeguard them from falls."
Got a story? Email news@theconstructionindex.co.uk