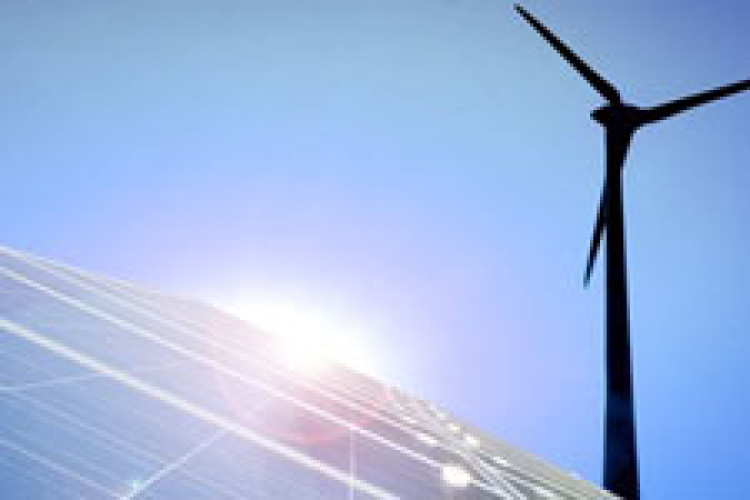 The terminal will initially be leased by DONG Energy and ScottishPower Renewables for the construction of a wind farm off the coast of Cumbria. DONG Energy will then use it for its future Irish Sea operations.
Enterprise Minister Arlene Foster said Belfast Harbour was well placed to become a major centre in the rapidly-expanding offshore wind sector over the next 20 years.
The 50-acre terminal, which will feature a 450-metre (1,476ft) quay, is due to open in 2013.
"This investment clearly demonstrates DONG Energy's confidence in our local capabilities and underlines Northern Ireland's potential to become a leading player in this sector," she said.
Len O'Hagan, chairman of Belfast Harbour, said: "This is one of the most important developments in the history of Belfast Harbour, providing a platform from which to market Northern Ireland as one of the UK's leading green hubs.
"DONG Energy and ScottishPower Renewables are world leaders in renewable energy and their decision to invest in the harbour is a major coup.
"That decision was the result of a long-term investment strategy by Belfast Harbour and we are already proactively pursuing other commercial opportunities from within the green sector."
Got a story? Email news@theconstructionindex.co.uk