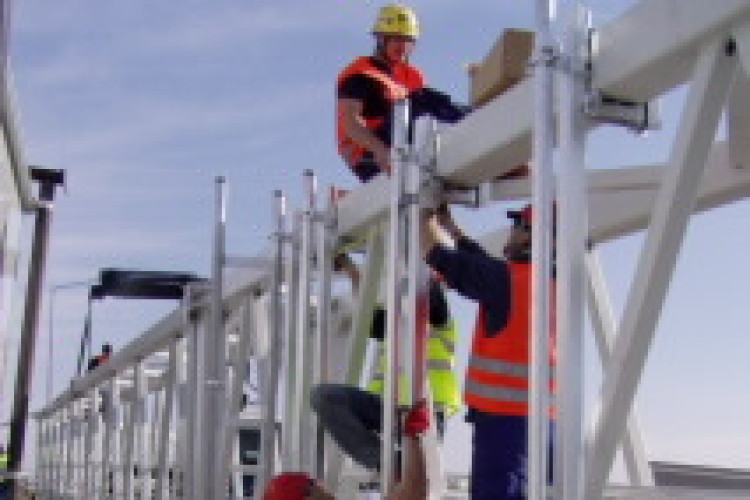 Revenue was €2.406bn (£1.93bn) in the first quarter of 2012, down 0.7% on 2011.
International revenues increased by 15.6%. Revenues in the UK improved by 15.5%, driven mainly by the construction of a new waste treatment plant and several other infrastructure projects under way.
Earnings before interest, tax, depreciation and amortisation (EBITDA) amounted to €241m, which was down 13.8%. But this was offset by the improvement in construction, which expanded by 10% and  reflects a return to growth for the first time since early 2009. The gains were attributable to an improvement in EBITDA in Central and Eastern Europe, where subsidiary Alpine operates. Environmental Services reported solid underlying performance, with EBITDA up 4%, accounting for 62% of the Group total.
A positive performance of infrastructure and environmental services activities outside Spain offset the 14.4% decline in revenues in Spain, mainly attributable to the construction and cement divisions. International revenues accounted for over 53% of the total.

By geographic area, growth was notable in America and in other new markets, where revenues doubled with respect to the first quarter of 2011 due to progress with large infrastructure projects and to the performance of the industrial waste management and urban furniture businesses in the USA.
Net interest-bearing debt amounted to €6.964bn at 31 March 2012, which was €414m (5.6%) less than at 31 March 2011 but €686m more than at the end of 2011. This was due primarily to the increase in working capital in the construction area. The company said that debt will decline considerably when the Spanish government's plan to pay the suppliers of city and regional governments is implemented. Debt collection under that plan, which will commence in the coming weeks, will have a significant effect on cash and debt. Two Royal Decrees were approved in February and March to regularise the debts owed by regional and local governments to their suppliers. Having completed the required paperwork, the Supplier Payment Fund is expected to pay local government debts as from the end of May, and regional government debts one month later.
At the end of the quarter, the group's order backlog totalled €35.802bn, equivalent to three years' revenues.
Notable contract awards in the quarter included FCC's first water contract in the United Arab Emirates. Subsidiary Aqualia won a contract in January to manage the sewage and water treatment system in eastern Abu Dhabi (UAE). The contract includes the operation and maintenance of more than 2,400km of sewers, 68 wastewater pumping stations and 19 wastewater treatment plants in the city of Al Ain. Another key contract win was Romania's National Railway Company (CFR) award to FCC of a €246m contract to refurbish and upgrade the Simeria-Braşov railway line. 
Got a story? Email news@theconstructionindex.co.uk