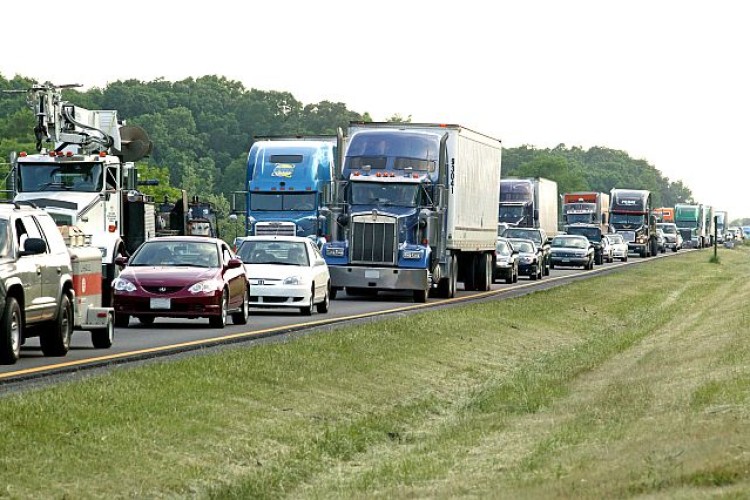 This is Ferrovial's second US$1bn-plus project to be announced this week, following a US$1.6bn win by Cintra in Texas.
US 460 Mobility Partners was selected for the $1.396 billion (£867m) scheme after a two-year procurement process involving detailed review and evaluation of private-sector proposals. A joint venture of Lane Construction and Skanska USA Civil Southeast and one made up of Clark Construction and Shirley Contracting were also bidding for the work.
Construction will be financed through a combination of public dollars and tolls, while the existing Route 460 will remain free.
The Virginia Department of Transportation (VDOT) in coordination with the Office of Transportation Public-Private Partnerships is procuring the project under Virginia's Public-Private Transportation Act (PPTA), which allows the Commonwealth to partner with the private sector to finance, design and build transportation improvements.
"In 2011, our transportation legislation put the most new funding into Virginia's roads and rail since 1986," said governor Bob McDonnell. "Over 900 projects were jumpstarted as a result of this historic breakthrough. Now, with this announcement, we are taking yet another major step forward in improving transportation in Virginia. We are putting in place the infrastructure today that will be crucial to economic growth and job creation in Virginia tomorrow."


VDOT will oversee the work performed by the private-sector team during construction, and operate and maintain the facility after the project is completed. VDOT will also own the facility and all potential benefits of the project as well as set the initial toll rates.
US 460 Mobility Partners will design and build the project at a fixed cost by a fixed date. It will take significant risks associated with delivering the project, said VDOT.
A non-profit corporation called the Route 460 Corridor Funding Corporation of Virginia will issue tax-exempt bonds to finance the project. The funding corporation will collect the tolls, adjust the toll rates and manage the toll collection system over the course of 40 years.
The new Route 460 will be a 55-mile four-lane divided, limited-access highway from Suffolk to Petersburg at the I-295. It will parallel the existing Route 460. There will be seven interchanges.
Following the signing of a comprehensive agreement and financial close in December 2012, design and right of way work is expected to begin in 2013, with construction starting in 2014.
Got a story? Email news@theconstructionindex.co.uk