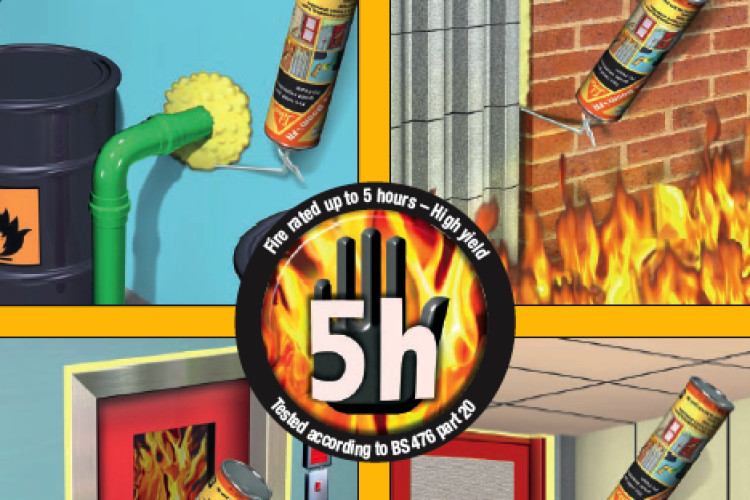 Suitable for the bonding and sealing of a wide range of substrates, even when damp, Sika Boom FR is tested to BS476 Part 20 and is similarly fire rated for up to five hours delivering an outstanding level of protection against fire damage.
Available as a hand-held one part aerosol, Sika Boom FR is incredibly easy to use and is ideal for sealing pipe penetration through brickwork and openings in walls and can also be used to insulate between brickwork and cladding, around ducting and also through cavities which carry pipes, wires and cables that require added fire protection.
Once applied, Sika Boom FR is tack free in just 15 minutes and can be cut after half an hour. Equally, the foam can be sawn, painted or plastered over once fully cured making it ideal for use in areas where the foam will be visible.
Georgina Fraser, Product Manager for Sika, said: "Providing an insulative material that is rated very highly against the effects of fire, Sika Boom FR is suitable for a whole host of situations and delivers the added peace of mind that any areas which could be susceptible to fire are protected for up to five hours – particularly useful for areas carrying electrical wires and cables."
Got a story? Email news@theconstructionindex.co.uk