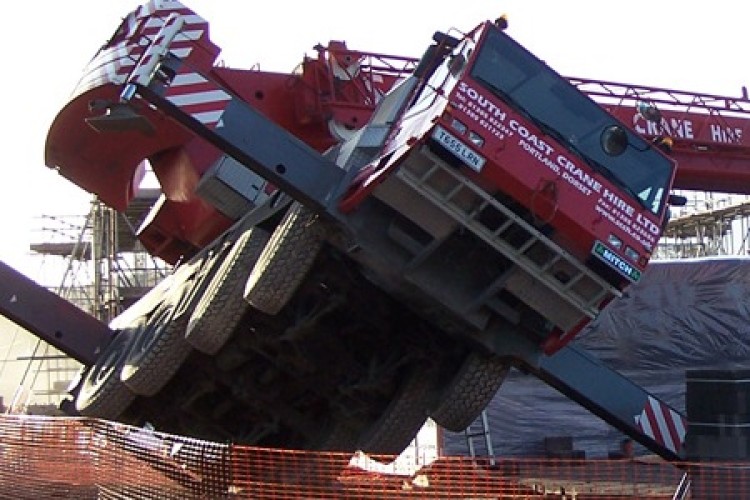 The incident happened on a building site in Fernbrook Road, Gillingham, on 18 August 2009 during construction of a new nursing home.
South Coast Crane Hire and principal contractor JR Pickstock appeared at Weymouth Magistrates court yesterday (21 November) in a prosecution by the Health & Safety Executive (HSE).
The court heard that the crane was supplied and operated by South Coast Crane Hire but there was little clarity about whether this was on the basis of a straight hire or a contract lift. It was therefore not clear who had responsibility for planning the lift.
This resulted in planning being neglected by both firms and led to vital roles for the job not being assigned. In addition, key information - including the weights being lifted and ground conditions - were not passed on to the workers involved.
HSE's investigation found that the crane was set up on poor ground and then overloaded. As a result the crane overturned and its extended 50m boom fell across the site, narrowly missing the workers and a nearby road.
The HSE ascertained that the lift required both a larger crane and ground matting to spread the load of the outriggers.
The court was told that industry guidance requires a competent person to be appointed to plan all lifting operations. This person should be provided by the crane hire company if it is a contract hire arrangement or by the hirer if it is a hire-only agreement. The crane hire company should have ensured this happened when it set-up the contract.

South Coast Crane Hire Ltd, of Tradecroft Industrial Estate, Portland pleaded guilty to breaching Regulation 8(1)c of the Lifting Operations and Lifting Equipment Regulations 1998 and was fined £10,000 and ordered to pay £14,917 in costs.
JR Pickstock Ltd, of Maesbury Road, Oswestry, pleaded guilty to breaching Regulation 23(1)a of the Construction (Design and Management) Regulations 2007 and was fined £16,000 and also ordered to pay £14,917 in costs.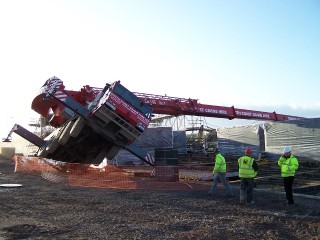 HSE inspector Kathy Gostick, speaking after the hearing, said: "This incident could have led to death and serious injury and was a direct result of a catalogue of failures by two construction companies.
"Good communications between all those involved in crane operations and all other construction activities is vital to ensure lifting operations are properly planned, particularly those involving the use of heavy mobile cranes working in a busy area such as a construction site.
"Had it been clearly established by both South Coast Crane Hire and JR Pickstock who was responsible for planning the lift when the lift hire contract was set up is highly unlikely that the crane would have overturned putting a number of workers and people on the road at unnecessary risk."
Got a story? Email news@theconstructionindex.co.uk