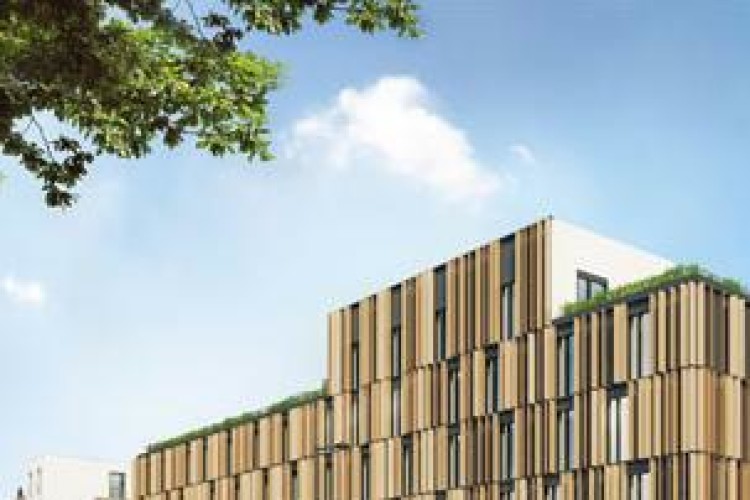 The practice had opened a new , larger central-Warsaw studio and brought main board director David Anderson into the team.
The new contract is an architectural and interior concept design brief for the Gwiazda Morza Hotel at Wladyslawowo, a seaside resort on the Baltic Sea coast north of Tri City, Poland. Client for the scheme is Gwiazda Morza, a developer of mixed use holiday apartments and hotel projects.
Anderson said: "This project win results from our new strategy, aimed at growing our team in Poland and widening our project portfolio across sectors, on the back of our strong reputation in the retail sector. We are now targeting our highly-competitive, multi-sector and country-wide design services to local developer, contractor, local authority and operator clients, as well as drawing on the world-class expertise of our diverse team of global design experts, to ensure that we are the design partner of choice for international clients in Poland and wider region."

The hotel will offer 120 rooms with apartment facilities as well as a spa and conference centre and dining. It will be in a woodland setting and provide guests with panoramic views across the bay and marina of Wladyslawowo.
Krzysztof Sobolewski, president of the management board at Gwiazda Morza, said: "We are very pleased to have attracted a leading architecture practice with strong global hospitality sector credentials to the project. The hotel will benefit from a fantastic location, 120 metres from the sea and 300 metres from the marina, in a sheltered harbour of Wladyslawowo. Our mutual goal is to create a sustainable development with outstanding architecture."
Got a story? Email news@theconstructionindex.co.uk