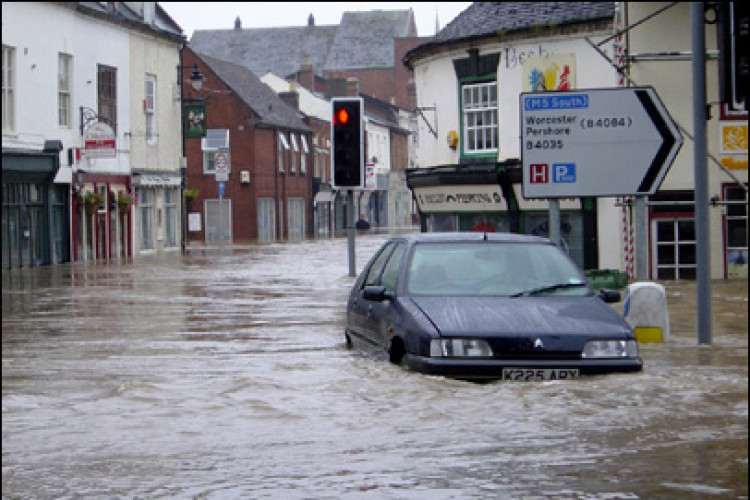 That's the message from the government's advisers on climate change, who says that not enough is being spent on flood defences to keep up with the rising risk of flooding.
Around one in seven properties - 3.6 million homes and businesses - currently face some form of flood risk and flooding costs the UK £1.5bn a year on average.
The Committee on Climate Change adaptation subcommittee today published its 2012 progress report. It states: "Current levels of investment in flood defences and uptake rates of protection measures for individual properties will not keep pace with the increasing risks of flooding. Climate change could almost double the number of properties at significant risk of flooding by 2035 unless there is additional action."
The report says: "The government should support sustained and increased investment in flood defences from public or private sources." If it cannot, it says, then it must "identify ways to manage the social and economic consequences of more frequent flooding".

Local authorities have allowed development in the floodplain to grow at a faster rate than elsewhere in England over the past 10 years, and 20% of properties built in the floodplain are in areas of significant flood risk.
"The current 'build and protect' approach to floodplain development will leave a legacy of rising costs of protection and flood damage in the face of climate change," says the report. "These long-term costs may outweigh the benefits of development in some locations."
The government has cut its spending on flood defences for 2011/12 to 2014/15 to £260m a year, down from £300m before. 
The full report, Climate change – is the UK preparing for flooding and water scarcity?, can be found at http://hmccc.s3.amazonaws.com/ASC/2012%20report/1586_ASC%20Report%202012_Bookmarked_2.pdf
Got a story? Email news@theconstructionindex.co.uk