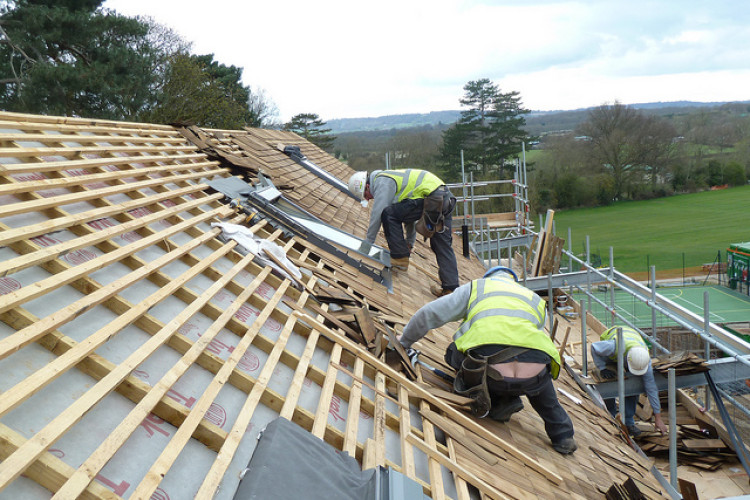 That is the claim of leading batten supplier John Brash, which commissioned third party research into the extent of compliance with industry compliance with British Standard BS 5534.
Researchers tested battens on several sites, purchased from a variety of source, and found that although they were labelled as BS 5534 compliant, under self-certification, in fact four out of 10 failed to meet the requirements of the standard, either because of size, moisture content or knots, which reduce strength.
The research was carried out by consultant Roger Galpin of The Wood Shop Consultancy, an independent legal expert witness, who undertook a visual strength grading exercise of randomly selected roofing battens.
Nearly all manufacturers were shown to be selling below-grade battens with failure rate against the British Standard as high as 37-41% in some instances.
According to John Brash managing director Chris Watson, the mislabelling of battens os BS 5534 compliant is so widespread that it amounts to fraud.
While BS 5534 is not a legal requirement, it is specified by NHBC and so failure to comply could make warranties void.

More importantly, worker safety could be at risk from the substandard materials.
Mr Watson said: "This research provides a realistic snapshot of the industry - highlighting the quantity of BS 5534 graded roofing batten within the industry, which falls short of the requirements set out within the standard.
"When a house builder purchases a quantity of BS5534 graded roofing batten, there is an assumption that the product meets this standard. Clearly, there is a quality control issue here that must be addressed for the safety of our roofers.
"Many manufacturers are now claiming that there is an 'acceptable 10% failure rate' – but irrespective of the fact that most manufacturers have been exposed as having a much higher failure rate - BS 5534 does not detail any acceptable reject rate within a parcel of roofing battens."
Further details of the report can be seen at: http://www.jb-bestofbritish.co.uk/independent-bs5534-roofing-batten-grading-report/
A video showing the nature of the problem is below.
Got a story? Email news@theconstructionindex.co.uk