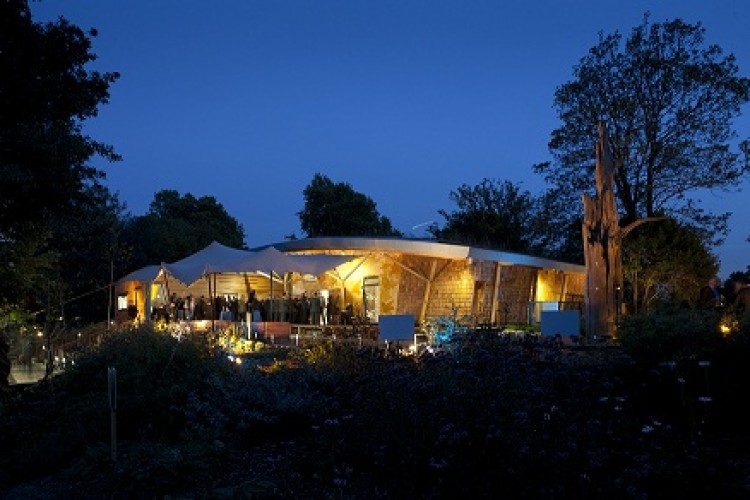 Founded in 1941, FWA is one of London's leading specialist refurbishment businesses, providing restoration, conservation and construction services across London, the South East and East Anglia. With key clients including the National Gallery, Hampton Court Palace, the Science Museum and Architectural Association, FWA's turnover this year is expected to exceed £20m for the first time in its history.
This year also sees the completion of FWA's prestigious Hyde Park Look Out project, which wraps up a successful 12 months.
Commissioned by the Royal Parks Foundation, the Look Out Centre is a green educational facility set in the heart of London for use by children and young people. Built around a landscape designed with ecology in mind, the new 406 square metre facility underpins FWA's environmental expertise through the use of sustainable timber, natural ventilation and lighting, and a range of energy and water saving measures. The end result is a comfortable, modern and environmentally sympathetic space set in one of London's most historic parklands – a fitting venue for FWA's 70th anniversary.

Kevin Brush, Managing Director at FWA, said: "Over the last 70 years, we've worked tirelessly to build close relationships with our clients to deliver a consistently high quality service through our commitment to their business requirements. It's this mindset that has seen us grow by 27 per cent over the last two years and we owe this to our highly motivated and loyal team of industry professionals and supply chain partners.
"We're proud of the last 70 years and look forward to a successful future where we'll continue to put our customers first and focus on our recognised sectors of Arts and Culture, Conservation, Social Partnerships and London Residencies."
Got a story? Email news@theconstructionindex.co.uk