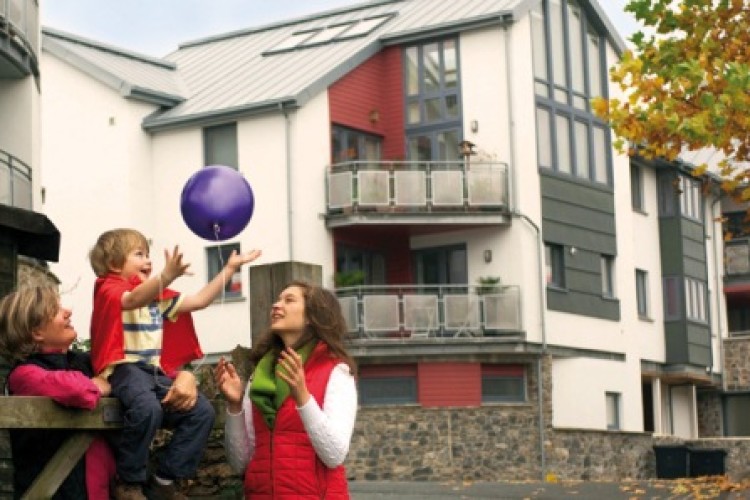 Group revenue for the year to 30 June 2011 was up 5% to £1,284m.
Pre-tax profit was up 34% to £35.1m (2010: £26.12m) before exceptional items.
With the inclusion of a £6.6m one-off credit from the reduction in the fine from the Office of Fair Trading in 2009 for cover pricing, pre-tax profit was up 117% to £41.7m.
With the construction division making almost identical revenue and profits as in 2010 - £22.2m operating profit on £936.9m revenue – growth came from improvement in the housing division, which has now entered the final year of a three-year expansion plan.
Revenue from housebuilding was up 23% to £388.5m, with completions up 27% from 1,705 to 2,170. Operating profit was up 80% to £31.6m (2010: £17.6m). Housebuilding margin was 8.1% for the full year, compared to 5.6% the previous year, strengthening further in the second half to 9.2%.

The board said that until December 2010, the housing market was marked by lack of confidence among purchasers and few sales.  "However, in January 2011 there was a significant upturn in visitor levels and then sales rates which continued throughout the spring selling season.  The market was, and continues to be, strongest in the south east of England, reflected in both sales rates and prices achieved."
Chief executive Greg Fitzgerald said: "We exceeded our profit expectations during the year as growth in housebuilding accelerated in the second half, testimony to our strategic focus on southern England.  We also maintained a higher than anticipated margin in construction.
"As a result we enter the final year of our three year transformational expansion plan for housebuilding in a strong position to deliver on the objectives we set for 2012 and to drive further growth thereafter."
In construction, the company said that spending cuts had had "a significant effect on reducing the pipeline of future public sector work, particularly in England and Wales" but signs of revival in the private sector.
"Private sector opportunities for building projects are showing signs of improvement, albeit primarily focused on London and the southeast of England.  Work for the retail, leisure and hospitality sectors is continuing, there are opportunities in affordable housing contracting across the country, and some commercial office investment is evident.  However, across all our markets competition for new work is intense."
Got a story? Email news@theconstructionindex.co.uk