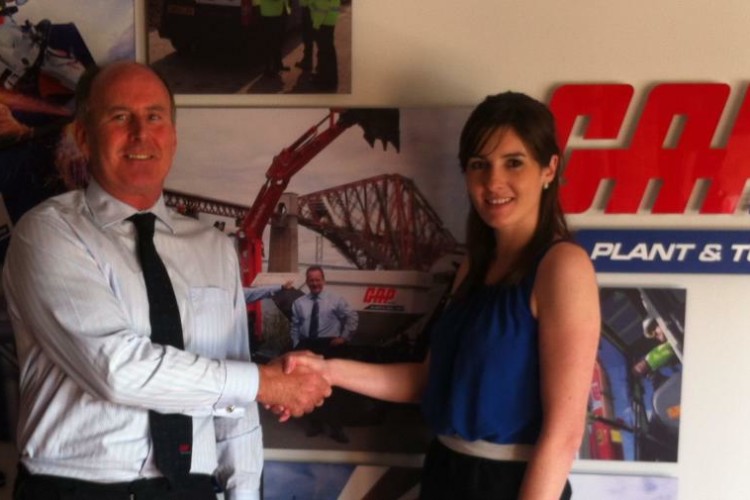 The deal marks the first major win since the appointment of Kubota Construction's first dedicated key account manager, Rebecca Bryson.
Gap has been a regular user of Kubota Construction for many years, and today estimates that Kubota accounts for around 95% of its fleet of mini-excavators, situated at 59 depots across the UK.
The composition of the 2012 batch shows a marked shift from previous orders by Gap. Of the 140 machines being delivered, 30 are 6t models and 60 are 8t models.
"The mini-excavator market is skewing towards larger sizes as customers need to handle bigger projects, and we've had to take on increased numbers to meet growing demand," said Gap procurement manager Ken Stewart. "We're more than confident, based on past experience, that the Kubota equipment will be up to the task."

In addition to the Kubota mini-excavators, Gap also uses other items that run on Kubota engines. "Whatever the application, we've always found Kubota products to be well-engineered, reliable and hard-wearing – ideal for customers who require construction equipment that can stand up to the rigors of demanding working environments."
Gap welcomes the fact that Kubota Construction fits anti-theft technology to its mini-excavators as standard. "Good security is a must, and we use Kubota's anti-theft technology alongside other systems as part of a robust protocol to protect our investment," said Stewart.
"I've been told many times by colleagues within Gap that the Kubota products don't suffer many servicing issues, which is a huge testament to their quality," he said. "Kubota mini-excavators tend to retain their value, giving us good residual income to put back into the business when we need to upgrade our fleet."
As part of the order, Kubota Construction will be taking a greater role in supporting Gap to get the best of its fleet. "We'll be helping out on Open Days and liaising with depots on training and sales requirements, in order to help Gap get the best out of their Kubota fleet," said Bryson.
Got a story? Email news@theconstructionindex.co.uk