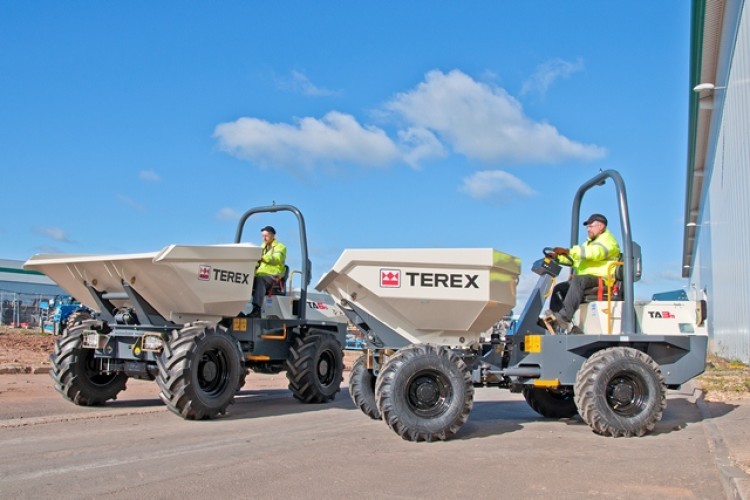 Plant hirer Gap has placed an order for 200 Terex dump trucks, worth more than £2m. It includes several models ranging from 1t to 9t.
Gap has also ordered 40 rollers, breakers and trailers.
Gap procurement manager Ken Stewart said: "Terex offers a very wide range of dumpers from 1t high discharge to 10t forward tip. Over the years, we have included all of the more popular sizes – 1t, 3t, 6t, 9t and 10t including forward and swivel tip variants into our hire fleet. They have met all of our business requirements and are very well received both by our customers and our depots."
Mr Stewart said investment was necessary to renew the fleet. "Utilisation on our existing dumper fleet is consistently very high - and we like to keep the average age of our fleet down. This gives GAP a competitive edge as our customers benefit from better fuel consumption, reduced emissions and efficiency gains," said Mr Stewart.
Delivery of the new Terex dumpers has begun and it is expected that all 200 will be delivered by Christmas. The new machines will be allocated throughout Gap's 60-strong depot network.
Got a story? Email news@theconstructionindex.co.uk