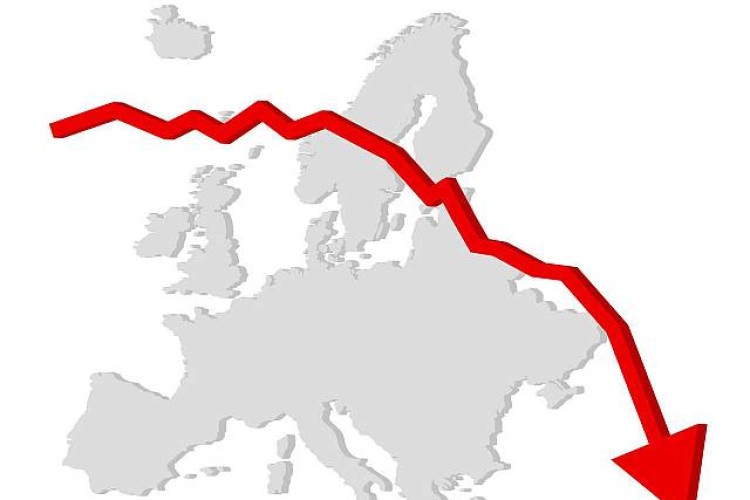 Activity fell on the back of another sharp decline in inflows of new orders, and firms responded to reduced workloads by cutting staff numbers.
Meanwhile, future expectations were the lowest since the depths of the global financial crisis in late 2008.
Total construction work in Germany decreased at a faster rate in October, as signalled by the seasonally adjusted Germany construction Purchasing Managers' Index (PMI) – a single-figure snapshot of overall activity in the construction economy – dipping from September's mark of 48.6 to 44.6.
That was the lowest since July, and the eighth sub-50 reading in the past nine months.
October saw contractions in each of the broad areas of construction monitored by PMI data. A solid decrease in residential building activity followed growth in the sub-sector during the previous survey period, while the latest downturns in commercial construction work and civil engineering activity were the steepest for three and eight months respectively.


The level of new orders placed with constructors operating in Germany continued to fall at the start of the fourth quarter. Moreover, the pace of decline picked up since September and was substantial.
Panellists commented on declining orders from the public sector and a reluctance among clients to invest. In line with reduced workloads and a sustained decline in intakes of new work, there was a second fall in employment levels in the past three months. That said, the rate of job cuts was only modest overall.
Lower activity also had a negative impact on the level of input buying among German constructors, which decreased for the third successive month during October. Although the decline in purchasing activity was solid and the strongest in that sequence, data pointed to a further, albeit slightly weaker, deterioration in suppliers' delivery performance over the month. There was a further rise in average input prices in October, which anecdotal evidence partly attributed to increases in the costs of energy and fuel. The overall rate of inflation was the fastest for three months, although still weaker than the long-run series average.
Meanwhile, expectations among German constructors over the prospects for activity in the forthcoming year deteriorated sharply in October, with sentiment the weakest since December 2008. Companies that forecast lower output levels at their units in the next 12 months mostly noted that reduced public sector spending and weakness in other sectors of the economy will weigh on business inflows.
Got a story? Email news@theconstructionindex.co.uk