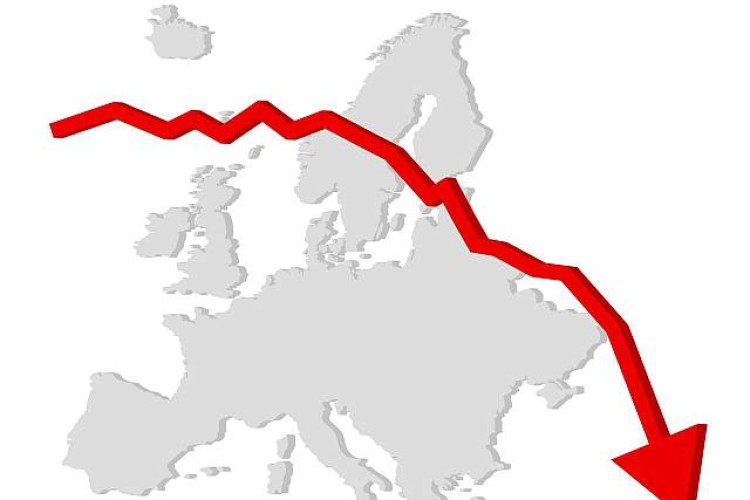 Companies remain downbeat, expecting output to fall in the year ahead.
The latest falls in output levels and new order intakes were the steepest in the current four-month downturn. Job creation slowed to only a marginal rate, with firms on balance pessimistic with regards to the 12-month outlook for activity.
Meanwhile, there was a slight rise in input price inflation from June's 23-month low.
The gloom was highlighted by the seasonally adjusted Germany Construction Purchasing Managers' Index (PMI) – a single-figure snapshot of overall activity in the construction economy. It fell from June's mark of 46.0 to 44.6 – anything below 50 signifies a fall.
The weakness was in all major sub-sectors of construction. Sharp rates of contraction were recorded across all three key categories of the construction industry monitored by PMI data. Declines in home-building and civil engineering activity were the most marked since February, with the latter showing the greatest weakness of the sub-sectors overall.
Output levels fell in accordance with another drop in new orders placed with German constructors in July. Reports from panel members signalled that clients had been reluctant to commit to new projects amid an uncertain economic outlook.

German constructors were generally downbeat about the prospects of output levels increasing over the coming year, and signalled concerns regarding the Eurozone debt crisis as well as the outlook for public spending.
The rise in staffing numbers, albeit only slight, was the seventeenth in the past 19 months.
Purchasing activity among constructors in Germany stagnated during July. Despite no signs of extra pressure on suppliers, their lead-times continued to lengthen.
After slowing in June to the weakest for almost two years, input price inflation crept up slightly during the latest survey period. Energy and steel were among inputs reported as up in price.
July data showed a drop in sub-contractor usage, and a corresponding improvement in their availability – the sharpest for almost two-and-a-half years. Rates charged by sub-contractors meanwhile fell for the first time since September 2009, though the quality of their work was adjudged to have deteriorated at survey-record pace.
Got a story? Email news@theconstructionindex.co.uk