GGR, which specialises in installing glazing and cladding as well as hiring out its equipment, has added the tracked Galizia GK20 model and the Galizia F200E Plus. These Italian machines have a rated lifting capacity of 2 tonnes and 20 tonnes respectively.
Both machines are battery-powered with zero emissions and so can be used indoors and in sensitive environments.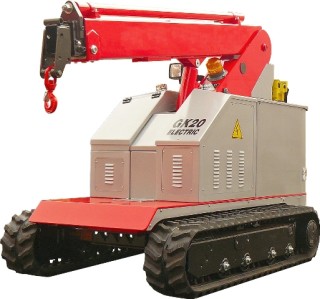 The GK20 (above) is designed to move over uneven terrain, soft ground and gradients of up to 11.3°. At just 820mm wide, it can drive through a standard doorway while carrying a load.  It is powered by a rechargeable 48V battery, operated by radio remote control and has a 5.15m maximum working height.
The F200E Plus (below) has a 9m maximum working height and can be fitted with a four-tonne capacity hydraulic searcher hook to reach 11.4m. For added functionality, this heavy-duty crane can also be used with an optional 16-tonne capacity rhino hook, full six-fall winch system and radio remote control.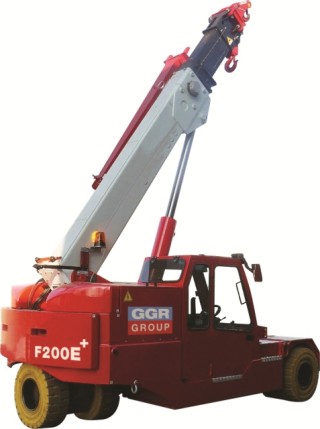 Got a story? Email news@theconstructionindex.co.uk