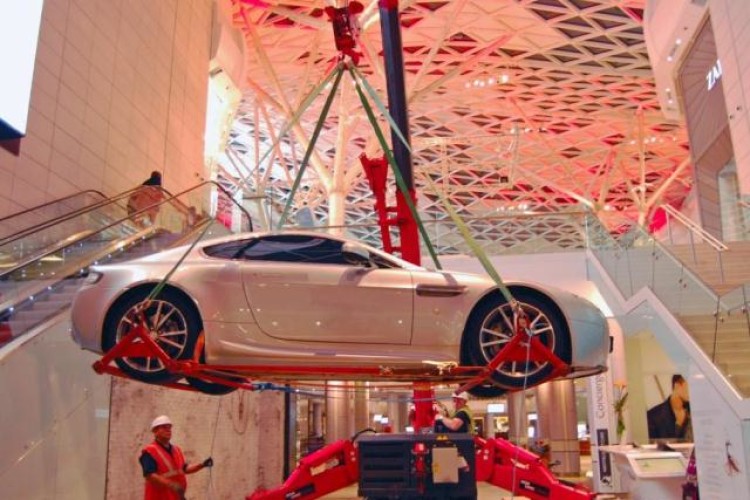 The device has been designed, tested and built by GGR's in-house research and development team and will be available for hire along with the company's range of mini cranes, vacuum lifters and glazing robots.
The portable hoist consists of two steel box sections to support the wheels and slings that attach to the frame's four points, so the car's weight can be evenly distributed and lifted. The frame is simply slid underneath the car, straps and slings can be adjusted depending on the length of its wheelbase then the car is ready for lifting.
Unlike other car lifting devices on the market that have to be fixed directly to the vehicle body, GGR's car lift touches only the rubber tyres, minimising the risk of damage, it is claimed.
It is aimed at fit-out contractors working on car showrooms or setting up exhibitions who can use it in conjunction with GGR's rubber-tracked or rubber-wheeled mini cranes.
GGR managing director Graeme Riley comments, "We are always reacting to our customer's needs when considering what to add to our growing product range and the demand was there for this hoist. Having an in-house team of lifting experts means we can come up with solutions to virtually any challenging lift, whether that is with using an existing product or coming up with something new." {{image 2}}
Got a story? Email news@theconstructionindex.co.uk