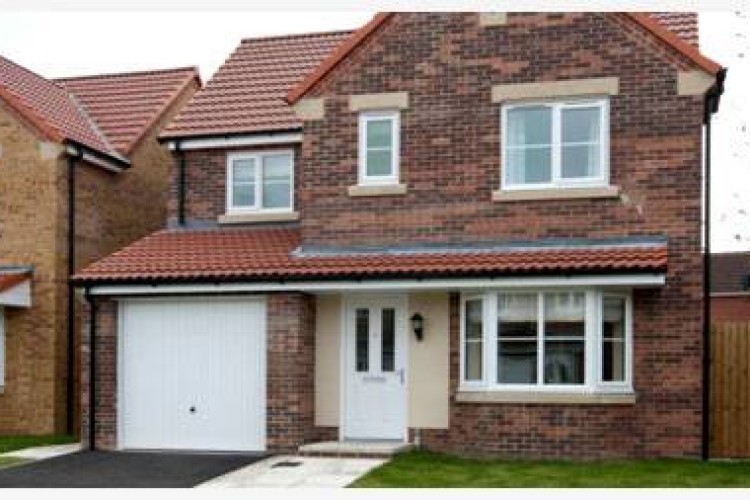 Gleeson Regeneration & Homes found that mortgage availability has improved a little in recent months said the company. The reservation rate has improved by 10%.  The number of private development sales has increased by 15%, however, overall unit sales are currently down on last year due to the timing of bulk housing association sales.  The order book for future private development completions is 83 homes, compared to 52 at the same point last year.
The group has continued to take advantage of low land prices in the north of England, purchasing three sites during the period, which have added a further 478 plots to the Group's land bank.  It is also in discussions regarding the acquisition of a further 12 sites, which, if purchased, will add a further 1,380 plots to the land bank, taking the total number of plots above 2,600.
Gleeson operates in housebuilding, strategic land development and as a specialist business unit in developing PFI opportunities.

Gleeson Strategic Land has secured resolutions to grant planning permission have been achieved on a 600-unit site in Littlehampton, West Sussex, a 68-unit site in Swindon, Wiltshire and a 58-unit site in Swaythling, Hampshire.  Demand from the major housebuilders for 'oven ready' land in the south of England remains robust, according to the company, and it is expected that all of these sites will be sold during the current financial year. During the period, agreements were entered into regarding two new sites comprising 107 acres and, potentially, 575 units.
Gleeson Capital Solutions sold three social housing PFI investments in the period.  The proceeds of £7.5m were received in October, and a profit on disposal of £0.3m has been recorded.  Gleeson Capital Solutions is part of a consortium that is one of two final bidders for a PFI social housing project in the North of England. It is hoped that a preferred bidder will be appointed early in 2012. In the longer term, the government's announcement that PFI will no longer to be used to procure social housing projects will inevitably result in the group's withdrawal from this sector in the longer term, it said.
Got a story? Email news@theconstructionindex.co.uk