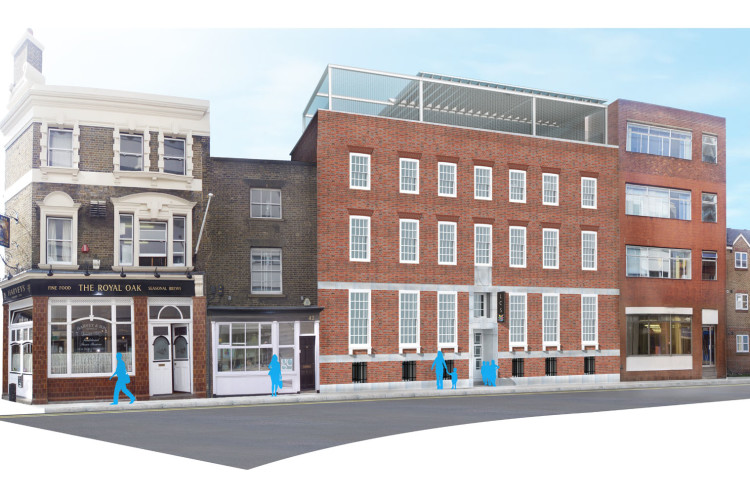 The scheme will be delivered by GML using the very latest off-site manufacturing techniques to minimise onsite working and disruption to the school.
Claridge Architects have designed the new rooftop structure to be as unobtrusive and lightweight as possible. Each piece of the structure – including perspex screens, polycarbonate roof and steel frame – will be prefabricated offsite and then assembled on site. Assembled components will then be craned into place. This approach, as well as minimising disruption to the school, overcomes the school's inner city location and the restricted access issues associated with rooftop extensions. GML's technical knowledge, experience and superb management skills have meant they will play an intrinsic part in working with Claridge Architects on this project.
GML will deliver the partially-covered 140m2 rooftop play area, as well as the reconfiguration and refurbishment of the building's second floor, within a strict three month period. The refurbishment includes the removal and replacement of a staircase to create easy access to the new play area. To achieve this, GML will utilise a comprehensive scaffolding system to carry many materials up by hand, with the remaining larger pieces craned onto the roof.

The rooftop extension has been designed with safety of the pupils as the top priority and will provide the school's children with a safe play area for them have fun.  As well as installing a soft playing surface to reduce injuries caused by falls, the steel framed structure incorporates a series of perspex panels to provide a safe play environment within an attractive, but safe, enclosure.
In line with the company's ethos of creating buildings that are aesthetically pleasing and sustainable, offering low energy in construction and use, the extension will feature timber supports, steel frame and perspex panels – with the new roof covering approximately 75% of the total roof area.
Work started on site in May 2011 with an anticipated completion date of August 2011, in time for the new school year. The new project further reinforces GML Construction's reputation as one of the fastest growing main contractors in the South East with expertise in the delivery of challenging educational schemes.
Got a story? Email news@theconstructionindex.co.uk